How to Find the Best Home Prices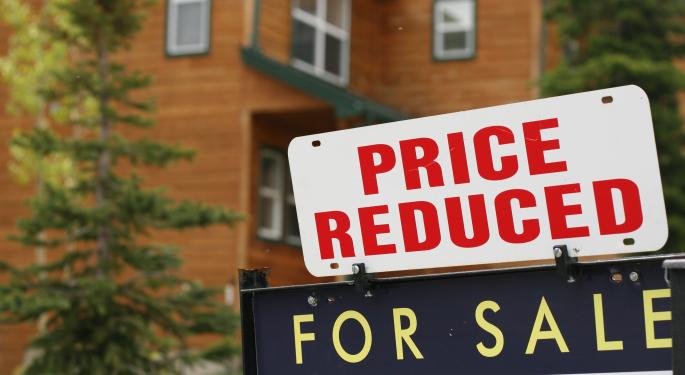 While Benzinga mostly covers actionable trading ideas and news stories, we've decided to delve a bit deeper into personal finance.
The team at Benzinga would like to assist readers with not just their investing endeavors, but their financial lives as a whole. And today, we continue this effort with how to find the best home prices.
A home is the largest investment you'll ever make. And, purchasing one is the most difficult thing you'll ever do. As such, you may as well reward yourself by getting the most bang for your buck instead of padding the seller's wallet.
How can you find the best home prices?
Buy Right Now!
Home prices grew at their fastest pace in seven years in May. Also, interest rates have risen as of late. Combine the two and you're facing a higher monthly mortgage payment with each passing month you wait to purchase.
If you intend to make a purchase this summer, accelerate your efforts to limit the effects of rising home prices and interest rates.
Related: What are the Most Valuable Home Renovations?
Wait Until the Off-Season
With the rising home prices and interest rates, waiting until the off season is a gamble. However, house hunting drops during fall and early winter, so you may be able to find a bargain as demand wanes.
Based on search data from Trulia (NYSE: TRLA), search activity drops below the annual average in 39 states in September and every state by October. Searches bottom out in December, with search activity at least 10 percent below the annual average in every state.
Shop Foreclosures and Short Sales
A foreclosure occurs when the owner defaults on his loan. The lender essentially repossesses the home and sells it to recoup some or all of its loss. You, the buyer, then attend a sheriff's or trustee's sale and, if you're the high bidder, the house is yours. Alternatively, a bank purchases the property and resells it, which is referred to as real estate owned (REO).
Meanwhile, a short sale involves a seller who owes more than the home is worth. The lender has agreed to accept a reduced amount, typically because the owner cannot afford to repay the loan in full. While you, the buyer, will technically purchase from the seller, the owner's lender will have to approve the offer.
Both involve numerous risks. These include foreclosure stripping (owner removes fixtures for monetary or revenge purposes) and that banks are notoriously difficult to deal with in short sales. In either case, such homes are typically discounted to account for the risks and fact the seller is eager to make a sale.
Purchase a Manufactured Home
Manufactured homes are typically cheaper than traditional houses, but offer a similar living experience in most cases. And, the stigma they once carried has faded as more people purchase them in lieu of pricey brick-and-mortar homes. Sure, a traditional home might be safer in a tornado, but how many tornadoes do you expect to hit it?
Posted-In: Psychology Personal Finance General Best of Benzinga
View Comments and Join the Discussion!