Four Ways to Keep your Trading Strategy Inspired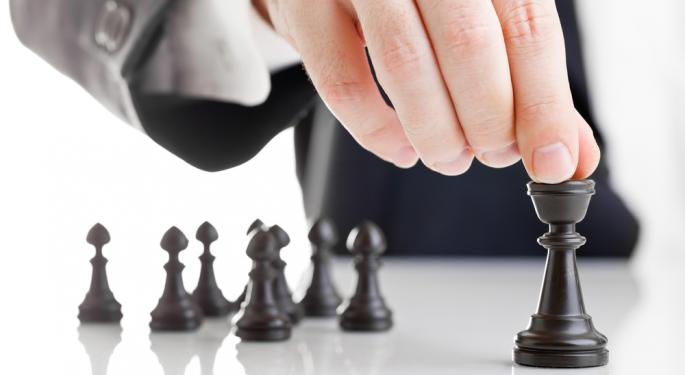 While writer's block is the most commonly cited instance of stagnancy, it can pervade any activity that requires thought. Consider the facts: the markets are evolving, traders are evolving, and the algos are rapidly evolving.
Traders everywhere are trying to keep up and the merits of staying ahead of the game are clear. Talk is cheap and inspiration is hard to come by, so let's go ahead and divulge the best ways to keep your trading strategy evolving.
Find a Mentor
No matter which profession, hobby, or superhero movie you consider, the mentor should be considered an essential piece. A mentor is not just a person that will blurt out platitudes but a reference point from which you grow. Warren Buffet's mentor Benjamin Graham was recently described as "A Crappy Hedge Fund Manager" by Business Insider.
When looking for a mentor you should not be searching for the perfect trader, or even a great trader. A mentor should be someone who is available to constantly answer your questions, discuss opinions, and most of all help you formulate your personal trading philosophies. At this stage there are still no mentor-match websites, but reach out to the trading community and one will eventually surface.
Attend Local Meetups
This may be difficult for those preferring to live in more isolated areas of the planet, but local meetups can lead to massive influxes of inspiration. Being able to mingle with other traders allows for quick exchanges of information from a variety of thoughts, strategies, and preferences. What is most convenient is the ease with which meetups can be found.
Meetup.com is a fantastic source to connect with local traders. Many other services such as this site exist to connect people with similar interests. When heading out to these events be open. The only way to keep your strategy sharp is to take the hits when people begin poking holes in your process, getting defensive helps no one.
Free Online Education
The advent of the internet has obviously impacted trading. The average trader now has access to resources that greatly increase his skill. The number of traders blindly investing in big names stocks expecting huge returns is decreasing and the internet is a large factor behind this change.
Free education on the Internet is everywhere. These pieces of education can help you find faults in your strategy or even add new dimensions to your current process. Webinars are a fantastic tool, not only giving you access to a lecture by an expert trader, but also the ability to ask him or her questions about how to apply their methods to your personal strategy. Many companies host webinars, one such company is Marketfy who is hosting a webinar Wednesday on credit spreads.
Read a Book
While all the previous methods involved utilizing other people, this one is independent. The quantity of how to invest books is overwhelming. A great place to start is with the most well regarded; one such person is Peter Lynch. "Beating the Street" is a great starting point, and once you begin reading you will find the type of book that most benefits you.
Staying inspired is hard, but consulting these actionable free sources is a great way to keep growing and fight the biggest threat to your success: stagnancy.
Posted-In: Psychology Topics Be Your Own Boss General Best of Benzinga
View Comments and Join the Discussion!