Gary Cohn's Biggest White House Regret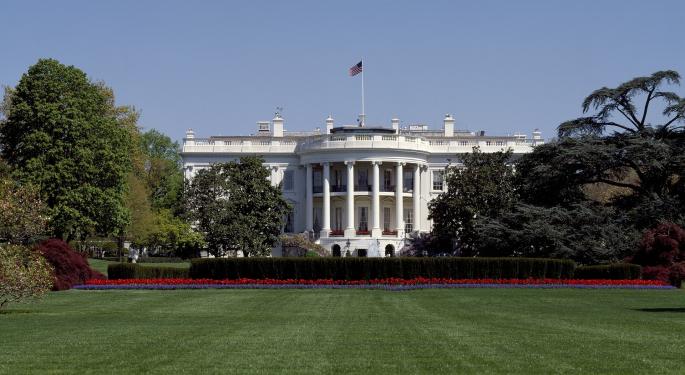 Gary Cohn's tenure as director of President Donald Trump's National Economic Council came to an abrupt end in March. Speaking to CNBC's Bob Pisani Tuesday, Cohn reflected on his biggest "regret" and opined on trade wars.
What Happened
Cohn's biggest accomplishment before resigning from his post was overseeing a major tax overhaul — but the "one thing that we regret" is the expiration of the personal side of the tax cuts, the former Goldman Sachs Group Inc (NYSE: GS) COO said.
While enjoying his life after The White House, Cohn said he remains committed to a permanent expansion of tax cuts for individuals.
The U.S. government should evaluate tax modifications every year, Cohn said. The idea is being proposed by House Ways and Means Committee Chairman Kevin Brady and is based on the rationale that the "world's always changing," so tax laws must shift accordingly, the former NEC director said.
Critics are quick to point out that tax reform represents a tax increase on individuals, Cohn said. But this may be misleading, as the supporting data to reach the conclusion only begins in the year after the individual tax cuts are set to expire, he said.
In the meantime, child tax credits were increased and personal deductions were lifted to $24,000. Both changes are key for middle-class Americans to "keep almost 100 percent of what they earn," Cohn said.
"The idea of making personal cuts permanent resonates with everyone," Cohn said. "I mean, who could be against making personal income taxes lower and making it permanent?"
Related Link: Scaramucci Discusses Trump, Tariffs, And Cohn's Departure
Trade Wars
Cohn's opposition to a trade war was well-known during his tenure in the White House. His position remains unchanged now, he said: "no one wants to see a trade war."
Trump's vision of "free, fair and open trade" still applies and must be reciprocal, Cohn said.
The administration is seeking a more level playing field with China, especially in terms of business ownership, he said. An American business in China is forbidden from holding a majority stake, but a Chinese business in America is free to own 100 percent, Cohn said.
A fair relationship between the two countries would mean that American businesses could own 100 percent of their Chinese venture in China — and in return, the American government would refrain from imposing tariffs on Chinese businesses, Cohn said.
"That is what the president is trying to get to," Cohn said. "That is what I believe is in everyone's best interests."
Related Link:
What You Need To Know About Larry Kudlow, Trump's New Economic Advisor
View Comments and Join the Discussion!
Posted-In: China CNBC Gary Cohn Tax Cuts Tax ReformPolitics Media General Best of Benzinga