Things The U.S. Could Buy With The Money It Would Take To Build A Border Wall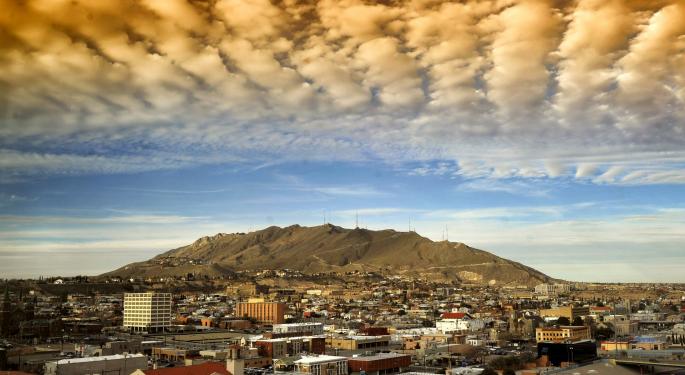 President Donald Trump's proposed 2018 Federal Budget has allocated $2.6 billion for a border wall on the southern border. But is there better use for this money?
According to Statista, the same $2.6 billion could support 131,255 veteran caregivers for one year at a cost of $19,809 per year. This would mark an increase from the current funding, which supports just 36,600 caregivers.
In terms of infrastructure, the cash could resurface over 2,000 miles of four-lane roads at a cost of $1.25 million per mile, although the White House remains determined to propose a $1-trillion infrastructure fund project.
Or, the navy could buy 1,390 Tomahawk missiles at a cost of $1.87 million each, but the president's budget is already considered to be friendly for the military given a massive budget increase.
The city of Chicago is seeing rising murder rates and even caught the attention of Trump in early 2017. For $2.6 billion, the president could divert funds from the wall and fund the entire Chicago Police Department for 21 months at a cost of $124 million per year.
Finally, the wall could also fund 67,358 college degrees at a cost of $38,600 per degree, although there are some options for students to alleviate the financial burden of college.
Here's Statista informative chart showing various options of what else the border wall can finance.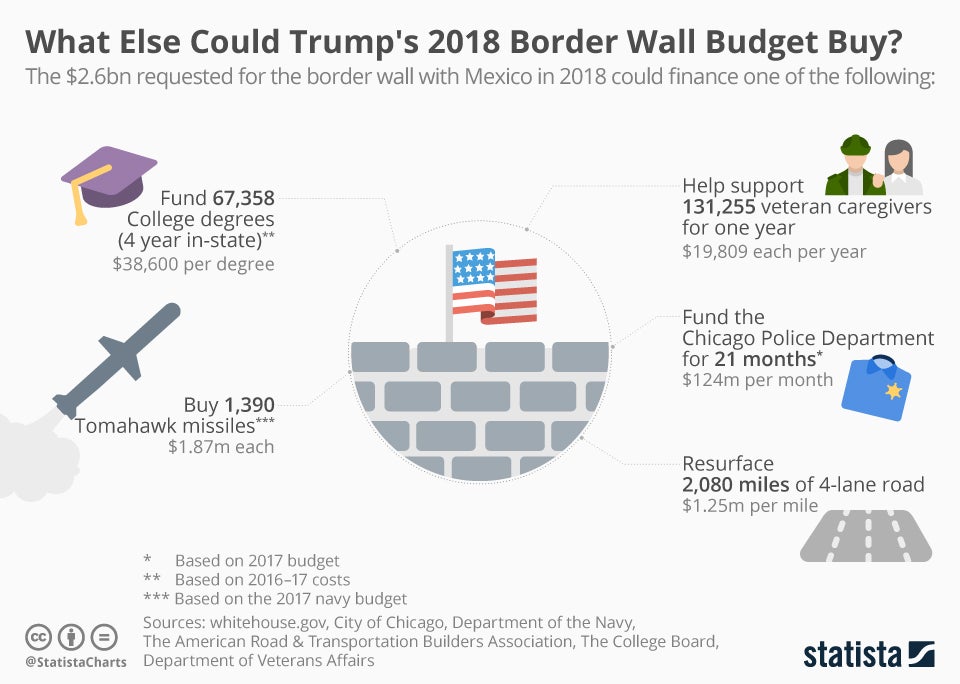 Related Links:
Your Survival Guide To This Week's Potential Government Shutdown
The Border Wall Debate: A Look At The Borders Of Other Countries
Posted-In: infrastructure Infrastructure Spending StatistaPolitics Media General Best of Benzinga
View Comments and Join the Discussion!