Bill To Gut Consumer Financial Protection Bureau Heads To House Committee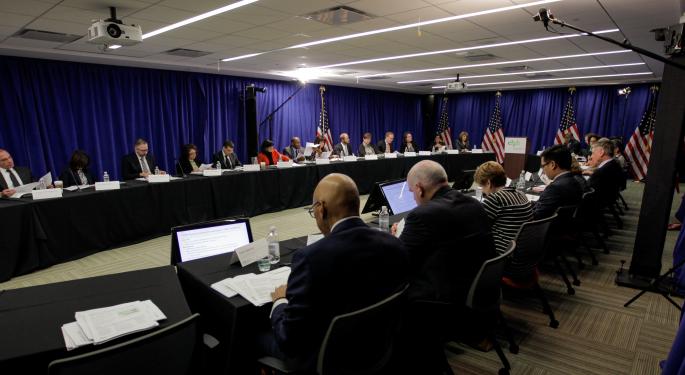 If you're among the 29 million consumers who got back a portion of the $11.8 billion in bad billings by your credit card company or lender, you're probably happy that a thing called the Consumer Financial Protection Bureau was created by former President Barack Obama nearly six years ago.
If you're a Republican member of Congress caught up in the anti-regulatory fervor fomented by President Donald Trump, there are likely few things you hate more.
"For conducting unlawful activities, abusing his authority, denying market participants due process, Richard Cordray should be dismissed by our president," U.S. Rep. Jeb Hensarling, (R–Texas) snarled at the director of the bureau, who was summoned to Capitol Hill earlier this month to justify his existence.
"Not only must Mr. Cordray go, but this CFPB must go as well."
If you're Hensarling, hundreds of thousands of dollars in campaign contributions from the financial services sector might have something to do with your mood.
If you're Cordray, being hated is just part of the job. Even Trump's team joined a lawsuit seeking to give the president the authority to fire Cordray before his term is up next year.
What's The CFPB?
"I think that if you're going after large banks and large financial companies to try to make sure people are being treated fairly, you're going to make some enemies, and you're going to make people uncomfortable," Cordray said during an interview on NPR.
"But that's the job we're supposed to do. It's an important job for Americans. It's a job that, frankly, if it had been done better before the financial crisis, things might have been a lot different in this country and people would be better off today."
Hensarling has set Wednesday as the day the House committee is scheduled to discuss a GOP replacement plan for the Dodd-Frank Act, which was passed in 2010 to increase federal oversight of the U.S. financial sector after its irresponsible behavior resulted in the mortgage crisis in 2008–2009.
The GOP's so-called Financial Choice Act would, among other things, limit the authority of the CFPB to police the financial sector and make the agency's funding subject to congressional appropriations.
Critics of the bureau say its bullish oversight of the credit markets actually prevents lenders from granting loans to many people. Consumer advocates say it's instrumental in preventing another market meltdown.
Few People Know It Exists
As a measure of its influence and authority, shares of Ocwen Financial Corp (NYSE: OCN) plunged more than 50 percent on April 20 after the CFPB filed a lawsuit against the firm over alleged mismanagement of escrow accounts and the company's poor financial state.
"The Bureau alleges that Ocwen's years of widespread errors, shortcuts, and runarounds cost some borrowers money and others their homes," the bureau said in a statement last week. "Ocwen allegedly botched basic functions like sending accurate monthly statements, properly crediting payments, and handling taxes and insurance.
Despite its record of returning money to bilked consumers, the bureau lacks name recognition.
In a national telephone survey commissioned by CreditCards.com, 81 percent of respondents said they didn't know enough about the agency to have an opinion about it. Among the 17 percent who do have an opinion, favorable views outweighed unfavorable by 3-to-1 overall. Republicans favored it by 2-to-1, Democrats by about 4-to-1.
Even a survey of Trump supporters showed that most support current financial regulations.
Related Links:
7 Things You Need To Know About Dodd-Frank's Potential Replacement
_________
Image Credit: "Washington, DC: Consumer Advisory Board, 22 October 2015" By Consumer Financial Protection Bureau from United States (Washington, DC: Consumer Advisory Board) [Public domain], via Wikimedia Commons
View Comments and Join the Discussion!
Posted-In: Barack Obama CFPBPolitics Events Top Stories Economics Personal Finance General Best of Benzinga