Home Depot Co-Founder: 'Obama/Clinton-Style Government' Is Killing American Business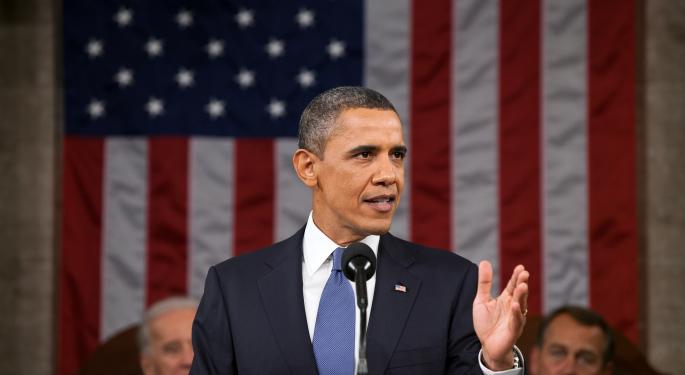 Home Depot Inc (NYSE: HD) was co-founded in 1978 by Bernie Marcus and over the decades turned into a giant retailer valued at more than $160 billion. However, if Home Depot were to be founded today, it would fail - at least according to Marcus.
Marcus penned an opinion article for RealClear Politics in which he not only threw his support behind the Republican nominee Donald Trump, but blasted the Democratic party and their anti-business stance.
The reason for doing so is clear to him: the "Obama/Clinton-style government" is "getting in the way" of businesses.
"I have never seen our government as hostile to free enterprise, especially small business, as it is today," he wrote. "It is driving over-regulation, over-taxation, over-litigation, and over-spending. These "overs" are killing small businesses, which create the majority of new jobs in America.
Related Link: 8 Reasons Donald Trump Could Be A Modern-Day Joe McCarthy
Marcus continued that President Obama and politicians like Clinton, along with the help of the media and academia, have "peddled a dangerous sentiment that government can provide for Americans better than the private sector."
Marcus went on to recount the early days of Home Depot where a banker took a risk and gave a line of credit because he "believed in our character and determination." Today, this line of thinking would be banned under the Dodd-Frank law - something that Clinton "wants to make far worse."
Nevertheless, the risks that Marcus took in the 1970s resulted in millions of jobs being created at the company level and with its suppliers, vendors and customers' businesses.
"Investors believed in us, and the government did not stop us," he argued. "We could not do this today, for the same reason why so many Americans have dropped out of the workforce, why their wages have been stagnant, why their health care is a mess, and why our economy has stalled."
Finally, Marcus appealed to voters that their choice is clear: Vote for Clinton if "you want four more years of President Obama" but if you want to "take the country in a new direction," vote for Trump.
"As a GOP donor who stood steadfastly behind Jeb Bush – and who has contributed to candidates for a generation – I urge all Republicans to stand up and be counted in support for Donald Trump," he concluded.
Posted-In: Bernie Marcus Democratic Party Donald Trump Hillary ClintonPolitics Economics Media General Best of Benzinga
View Comments and Join the Discussion!