Drug Use in the U.S. is a Rampant, Incredibly Costly Problem and There's No End in Sight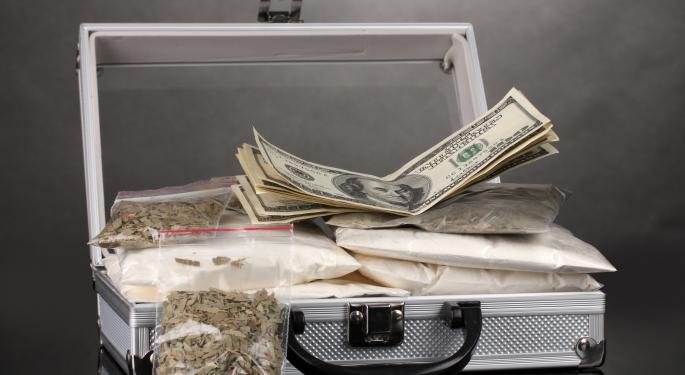 Baseball, fast food, the Statue of Liberty and rampant drug use? Whether it be prescription drugs or recreational narcotics, no other nation in the world spends as much or consumes the grandiose quantities of marijuana, cocaine and heroin that the United States does.
To put matters into perspective, Rehabs.com has created an interactive visualization of the U.S. black market economy, highlighting the deaths, consumption and money associated with the trade of drugs and weapons.
The visualization uses a football field, pick-up truck, house and Statue of Liberty to provide context for the staggering figures.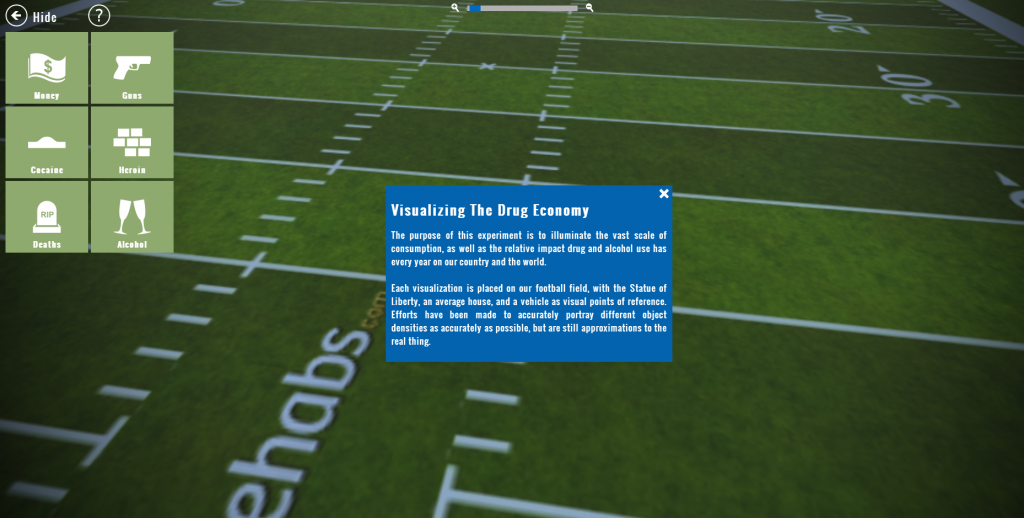 Total expenditures in the 2012 U.S. Presidential Election, even in combination with Wal-Mart's (NYSE: WMT) 2012 profits pale in comparison to North America's cost of cocaine consumption, extenuated even more when compared to the societal cost of drug use in healthcare expenditures and reduced productivity.




In 2012, Walmart's profits totaled $15.7 billion.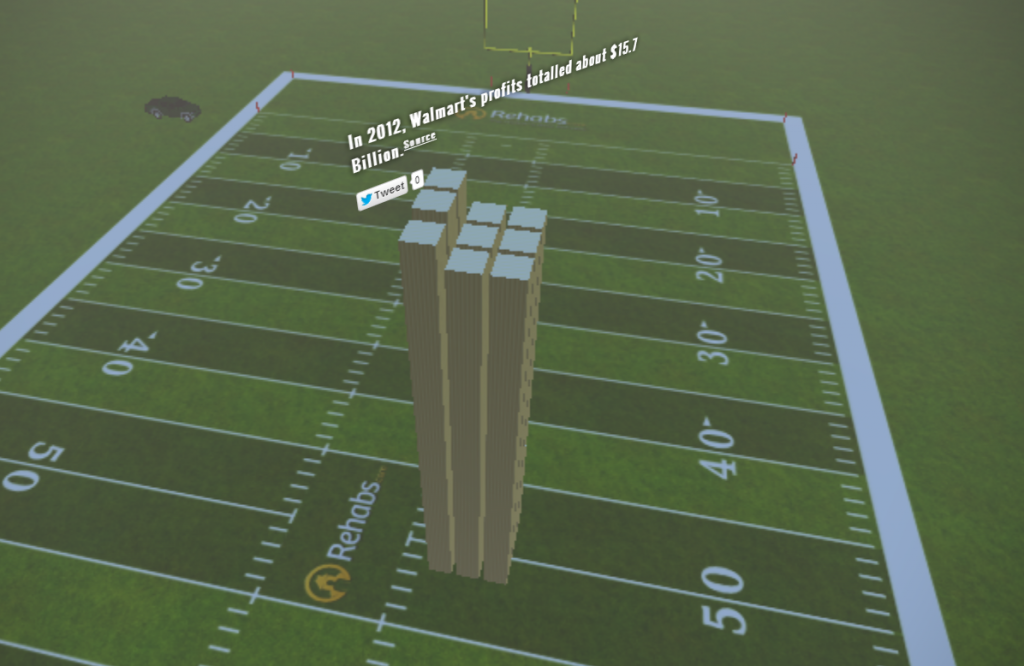 North America consumes about $88 billion worth of cocaine each year, representing 40 percent of all cocaine use globally.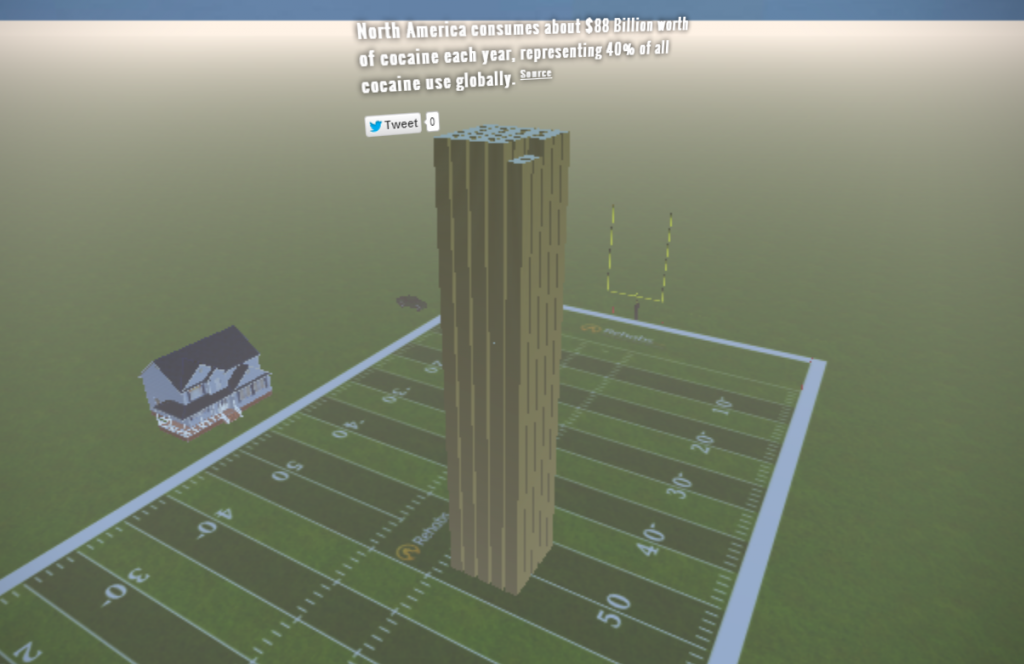 America loses $181 billion each year to crime, health care costs and reduced productivity as a result of illicit drug use.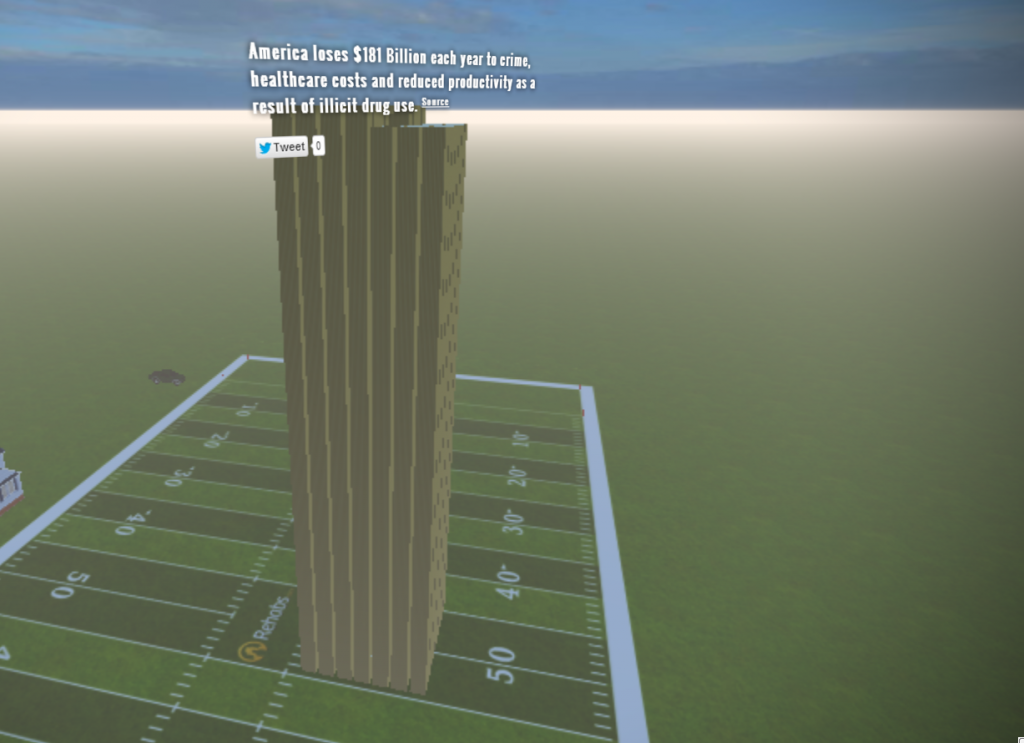 Here's a look at the United States' cocaine and heroin consumption habits. The United States, the largest drug consuming country in the world, consumed about 181 tons of cocaine in 2008.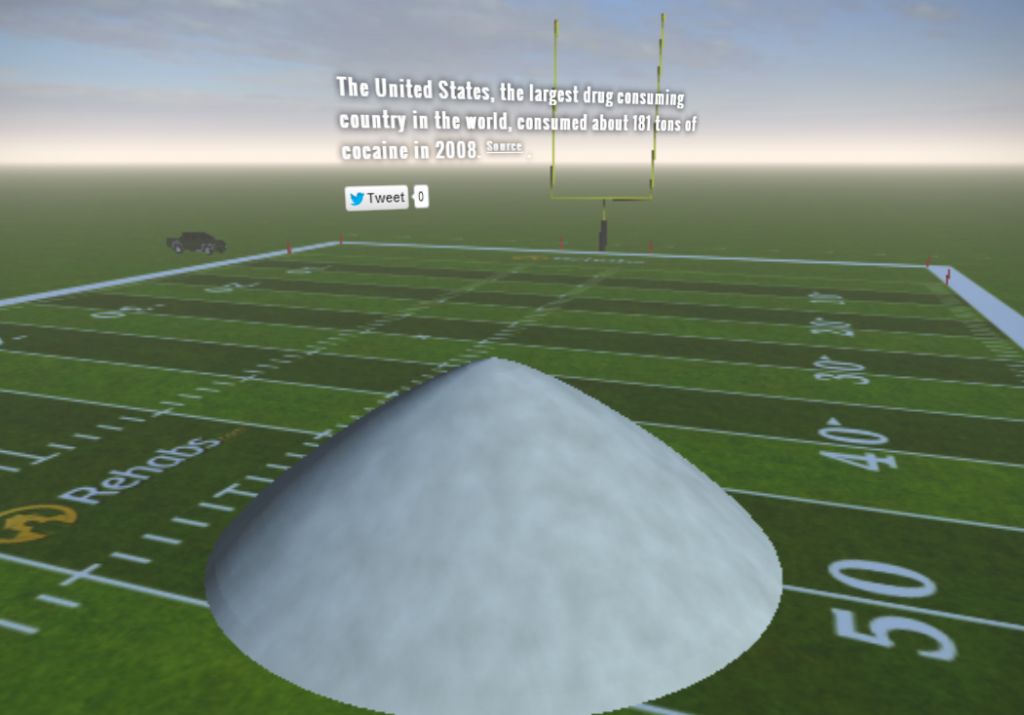 About 181 tons of heroin is consumed each year in the United States.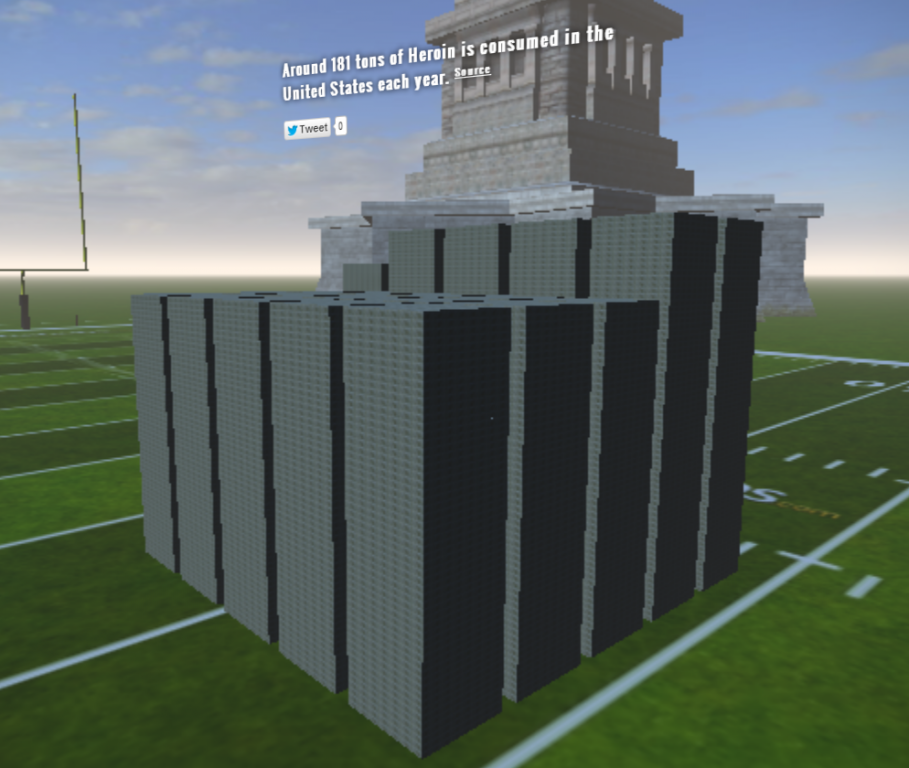 All in all, the U.S. government's War on Drugs has totaled more than $1 billion since 1971. That amounts to an average of $23.4 billion per year!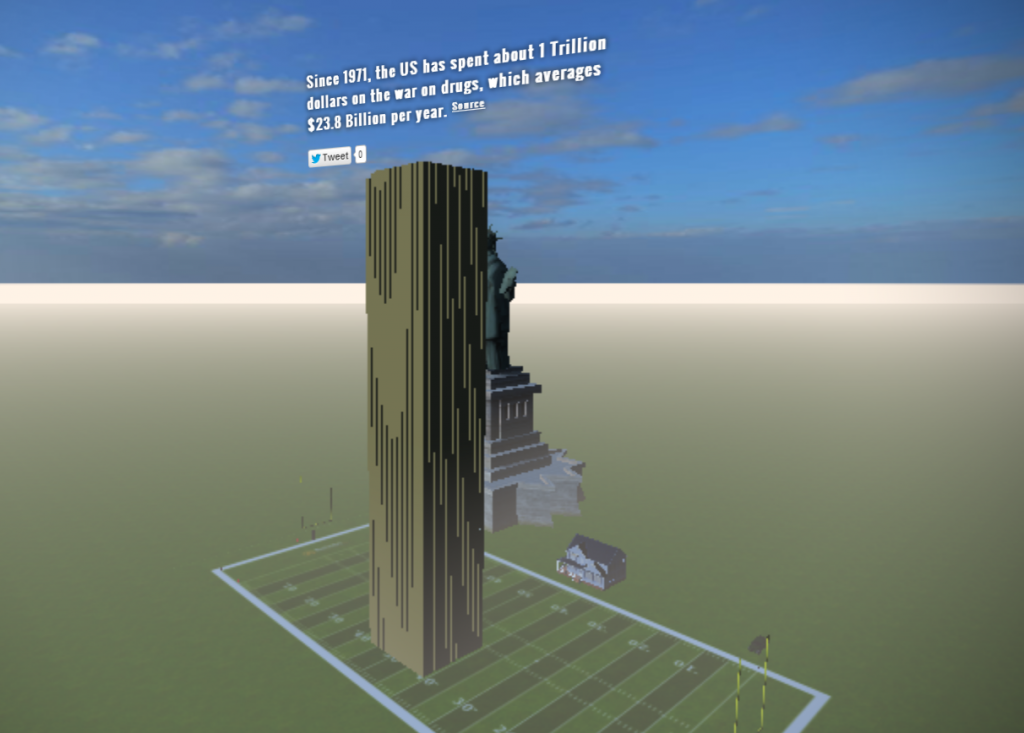 The Rehabs.com project has loads of other statistics. Check out the visualizations for yourself!
Posted-In: Statue of LibertyPolitics Economics General Best of Benzinga
View Comments and Join the Discussion!