Gun Stocks Stage Huge Rally After Obama Win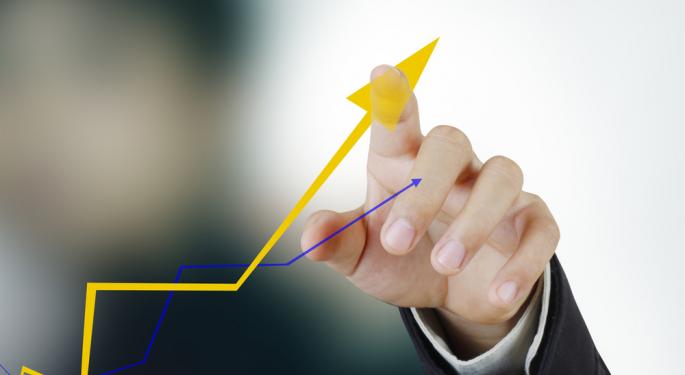 The stock market is getting crushed on Wednesday after President Barack Obama was elected to four more years in the White House. In afternoon trade, the Dow Jones Industrial Average was down a little more than 260 points. Earlier in the session, the Dow fell well over 300 points before rebounding. The market carnage is effecting all of the major sectors with technology and energy recording losses of greater than 2 percent.
Two stocks that are surging in the wake of the President's re-election, however, are gun manufacturers Smith & Wesson (NASDAQ: SWHC) and Sturm, Ruger & Co. (NYSE: RGR). While this shouldn't come as a surprise to traders, the size of the moves and the volume that is trading in these stocks is eye opening. Shares of Smith & Wesson were trading up a little less than 10 percent while Sturm, Ruger had added more than 7 percent. Volume has been very brisk in both names.
Nearly 6 million shares of Smith & Wesson have already traded hands on the session versus a daily average volume of 2.2 million. Sturm, Ruger is approaching 1 million shares traded with around 2 hours left in the trading day. Normally, the stock trades a little over 400,000 shares in a normal session.
Gun stocks have been strong performers during the President's time in office as a wide swath of the country fears that the administration could introduce legislation curbing gun rights. Over the last year, Sturm, Ruger shares have climbed around 47 percent and the stock has surged 470 percent over the last 5 years. Smith & Wesson has jumped 242 percent over the last year, but is actually down more than 15 percent on the 5 year chart as the company was hit extremely hard by the financial crisis.
The move in gun stocks on Wednesday is likely a reliable indicator that these stocks are set to move higher in the coming months. The outperformance has been so significant that it is pretty easy to make a case that the trend will continue. From a technical perspective, both of these stocks look strong. Smith & Wesson is trading above all of its moving averages and has an RSI reading above 57.
Sturm, Ruger is also above the 20-day, 50-day, and 200-day moving averages and has an RSI reading of over 55. Both of the stocks are sitting below their respective 52-week highs as the market has pulled back in recent weeks, but they could be set to test these levels once again.
The 52-week range in SWHC is $2.72 - $11.24. RGR's 52-week range is $29.11 - $58.20. While the fact that gun stocks are staging huge rallies the day after the incumbent President is re-elected is a cynical fact, it speaks to the sense of uneasiness in the United States right now from a political and economic standpoint.
Tuesday's election showed that the country remains divided and the path forward is not exactly clear. While a certain segment of Americans may be purchasing firearms because they fear that some sort of anti-gun legislation may be introduced in Congress, there may be deeper reasons for brisk firearm sales.
Particularly, with the fiscal cliff approaching and the country's financial situation deteriorating there exists a strain of economic fear in the United States. Citizens see the unrest that has gripped Europe from time to time as that country grapples with its sovereign debt crisis and rightly imagine that something similar could happen here.
Posted-In: Politics Psychology Intraday Update Movers General Best of Benzinga
View Comments and Join the Discussion!