The Magomedov Brothers—Oligarchs Via Cronyism?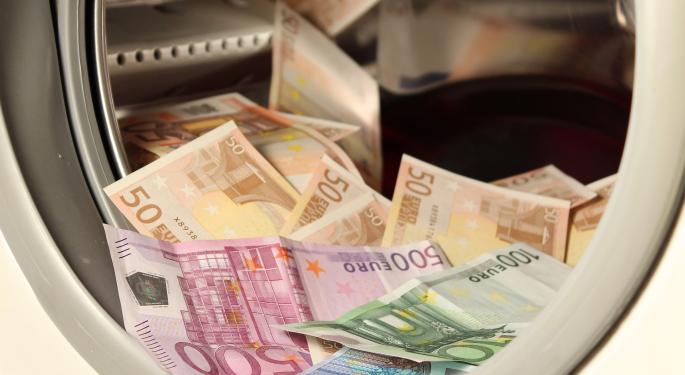 Brothers Ziyavudin and Magomed Magmedov are among the top 50 wealthiest people in Russia. Though well-connected and established, they remain a mystery to the greater public. The family name made waves most recently when it was rumored that Ziyavudin had shown interest in buying shares in the UFC. This was a departure from his normal interests in logistical investments, raising eyebrows as to what other obscure plans he has made for the future.
The Magomedovs are co-owners of the Summa Group, a giant multi-faceted holding company. The Summa Group has massive investments across various fields including port logistics, engineering, construction, telecommunications, and oil and gas.
Their huge business successes have earned them vast political and financial power. Their lofty status is also partially due to talk of the Hyperloop One creating a "New Silk Road", connecting the Far East to European countries and drastically increasing trade transportation possibilities. The Magomedovs are major investors in the project.
But their rise has not come without a cost. The Summa Group and the Magomedovs, especially Ziyavudin, are far from having a clean slate, and their dubious past dealings overshadow their current ventures. Ziyavudin himself has a reputation burdened with failed contracts, political cronyism, extortion and even bribery. Questions have been raised as to the Magomedovs' ultimate motives in both their recent Hyperloop One and rumored UFC ventures.
Shady Associations
Ziyavudin and Magomed are not your typical billionaires. Having grown up in Dagestan, a rough and impoverished Northern Caucasus province, the Magomedov brothers have taken their street smarts into the world of politics and business. Ziyavudin has used his associations, no matter how suspect, for his personal benefit. In a short matter of time he has transformed himself from the owner of a little-known pipeline company to a major player and a member of the Russian oligarchy.
The Magomedov brothers' business partners are not always squeaky clean either, which raises eyebrows from critics regarding their dealings. The brothers have been on advisory boards for multiple corporations and banks in Russia. Most significantly, Ziyavudin sat on the board of Diamond Bank, as well as others which were headed by Aleksei Frenkel. Diamond's license would eventually be revoked by the Central Bank of Russia for repeated illegal activities, and suspected money laundering for criminal rings.
The story of Diamond Bank would deepen in controversy when a co-owner, Aleksander Slesare, his family, and the deputy chairman of the Central Bank Adrei Kozlov, who ordered the license revoked, were found murdered. Aleksei, Zivayudin's partner and confidante on the Diamond board, would eventually be arrested for ordering the murder of Kozlov. Though not directly guilty, Zivayudin's critics question whether his openness to shady dealers has an impact on his own private ventures.
Ziyavudin's main ascent was launched under the Medvedev presidency, and he has maintained close ties in the government. Medvedev had issued a call to increase development in the Northern Caucasus region to boost tourism, which Magomedov answered with vigor. This led directly to state contracts with Ziyavudin, who consequently shared a direct peer in Medvedev's government.
Arkady Dvorkovich, the former Deputy Prime Minister to Medvedev, was an old friend of Magomedov. They became acquainted in their younger years while studying together at Moscow State University. This precarious connection is widely rumored by many to be the sole catalyst for Ziyavudin's rise to oligarchy.
Under Medvedev and Dvorkovich's watch, Magomedov's net worth soared to a nearly $2.1 billion in just a few years. Though he denies that cronyism played a part in his rise, questions remain as to how a relatively unknown businessman in the Dagestan province could turn into a multi-billionaire oligarch in such a short period of time without the help of friends.
Bouncing Back
During Putin's return as the unmatched leader of Russia, Magomedov suffered a huge loss, both financially and politically. In an effort to secure his position of authority, Putin removed several Medvedev allies, including industry tycoons who flourished under Medvedev, which greatly affected Magomedov. Ziyavudin initially suffered a net loss of over a billion dollars, and has slowly been trying to build his way back into Putin's good graces.
Critics and those hesitant of Magomedov warn that any new venture put on by the mysterious billionaire are simply an attempt to regain footing and become politically relevant. It is rumored that his attempt at buying UFC share was his shot at sports diplomacy, a typically successful tactic in Russia.
Furthermore, his interest in bringing the Hyperloop One concept to create a "New Silk Road" is questionable in its sincerity. Critics question his motives as simply a push for political expedience. Moreover, his past contractual failures and controversies are cited, such as the Kaliningrad stadium, the oil terminal in the port of Rotterdam, as well as other failed projects and bankruptcy rumors. They argue Magomedov's oversight in such a project would not only inevitably fail, but waste government taxes in the process, only to line Magomedov's wallet.
Overall, the Megomadov brother's suspicious allies and shady dealings do not paint a pretty picture for future ventures.
Photo credit: public domain
Posted-In: marketacross oligarchy Russia Russian BillionairesMovers & Shakers General
View Comments and Join the Discussion!