Benzinga's Top 15 Articles Of 2015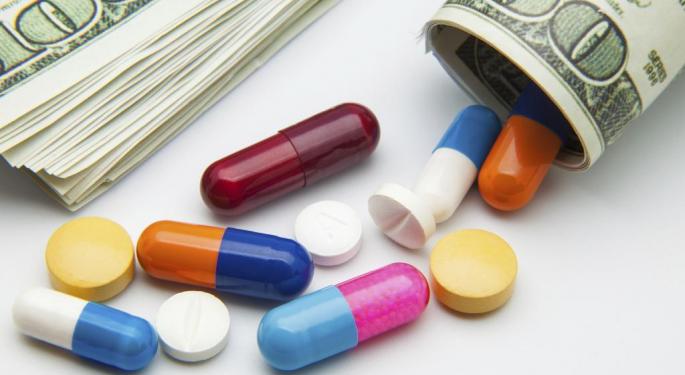 2015 is almost over and it was a big year for the financial markets.
Benzinga readers consumed a range of content over the past 12 months.
Here's the top 15 stories read by traffic.
1. A list of 15 marijuana stocks to watch entering 2015.
2. A look at three publicly-traded companies with a major presence in the organic foods market.
3. An exclusive report that Sinopec is in talks to acquire Anadarko Petroleum.
4. Trading desk commentary from Goldman Sachs explaining a July drop-off in Apple stock.
5. News that Martin Shkreli had taken a large stake in KaloBios Pharmaceuticals in mid-November.
6. A live blog of Apple's second quarter earnings call, on which Tim Cook discussed iPhone 6 demand and the Apple Watch. Apple beat the Street's estimates in this report.
7. A list of Credit Suisse's top nine energy and utility stock picks for 2015.
8. The story of a trader who lost $106,000 after KaloBios Pharmaceuticals stock rose over 1,000 percent in mid November.
9. A look at six large companies that still perform subprime lending.
10. An analysis of the contango between oil and oil ETFs.
11. An exclusive interview with Nintendo's COO after the death of the company's President Satoru Iwata.
12. The saga of Aquinox Pharmaceuticals, which rose more than 350 percent in a day in August.
13. A look at Apple's TV service and how it could be "Netflix on steroids."
14. Jim Cramer's thoughts on Petrobras and Seadrill after a large selloff in February.
15. Research firm Oppenheimer's recommendation to buy Netflix stock ahead of Apple's September event, as investors feared competition from the tech giant. Netflix rose 18 percent after analyst Jason Helfstein's call -- beating the S&P 500 by 11 percentage points.
Posted-In: top benzinga stories top storiesMovers & Shakers Topics General Best of Benzinga
View Comments and Join the Discussion!