AbbVie Takes A Bite Out Of Gilead Sciences' Hepatitis C Market Share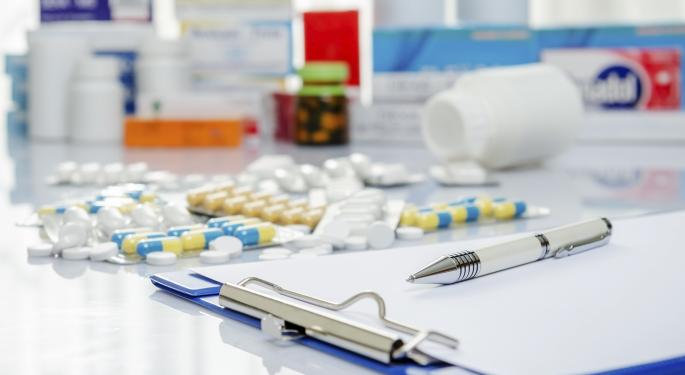 Investors in biotech stocks are aware that the results from drug trials can have a profound impact on an issue's value, even more so than earnings releases, ratings or management changes.
However, other news events can also move an issue. For example, another company with a competing drug announcing a major contract with one of its competitors at a reduced price can destroy an issue.
Good News For AbbVie Is Bad News For Gilead Sciences
This is the scenario that is attempting to bolster shares of AbbVie Inc (NYSE: ABBV) and is having a devastating impact on the shares of Gilead Sciences, Inc. (NASDAQ: GILD). On Monday, Express Scripts, the nation's largest benefits pharmacy manager, disclosed that its largest plan will cover only AbbVie's newly-approved hepatitis C regimen for patients with the most popular form of the virus. It will no longer use drugs from Gilead Sciences and Johnson & Johnson for that same form of the disease.
Although there is a $681.00 price differential (Gilead Sciences $84,000 versus AbbVie's $83,319), it represents less than a 1 percent reduction.
Related Link: This Is How Bad 2014 Was For Gold
Beatdown For Gilead Sciences, Smaller Reaction In AbbVie
The Street punished Gilead Sciences, as shares closed down more than 14 percent at $92.90.
The issue found support at this level in pre-market trading and again off the open and rebounded to $98.07. Unfortunately, the rally fizzled and the issue made new lows for the session.
As much as a negative effect on Gilead Sciences share price, it did not having nearly as positive of an effect on shares of AbbVie. After sprinting to a new all-time high at $72.00 in pre-market trading, it was not able to reach its former all-time high of $70.76 during the regular session.
After opening at $68.04, it briefly rallied to $68.25 and reversed course and matched Friday's low ($66.84), reaching $66.83. AbbVie closed Monday at $66.97, down 1 percent.
Ratings Changes
Bank of America downgraded Gilead to Underperform and cut the price target to $87.
As of Monday, the Street high price target for Gilead Sciences resides with Bank of Montreal ($150.00) and the Street low price target can be found at Jefferies ($82.00).
For AbbVie, Argus Research had placed a price target of $85.00 and Atlantic Equities comes in with the Street low at $54.00.
Posted-In: Technicals Movers & Shakers Trading Ideas General Best of Benzinga
View Comments and Join the Discussion!