Did Pimco Bail On Bill Gross's 'New Neutral' Strategy?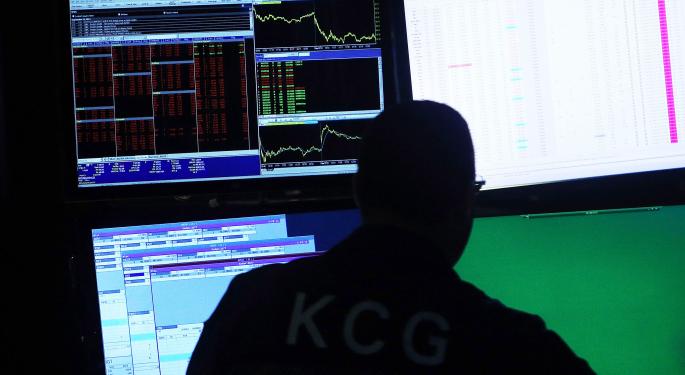 The financial markets were thrown for a loop Friday morning when Bill Gross announced his resignation from Pimco Funds to join Janus.
Furious Rally In Janus And Drubbing Of Pimco Funds
The impact in the markets was fast and furious as Janus Capital Group (NYSE: JNS) exploded to a five-year high in premarket trading, reaching $15.90. That level was just shy of its $16.06 high achieved back in October 2009.
During the regular session, cooler heads prevailed and the issue popped to $15.47 off the open, and is now near $15.38 at the time of this writing. It's clear investors are taking note that the issue has been range-bound the entire year between $10.00 and $13.00 per share, and are using the surprise announcement to take profits off a highly uncharacteristic move.
In particular, investors have departed several Pimco issues, even ones that Gross does not manage.
For example, PIMCO Corporate and Income Opp Fund (NYSE: PTY), PIMCO Global Stockplus and Income Fund (NYSE: PGP) and Pimco HIgh Income Fund (NYSE: PHK) are deep in the red during Friday's session.
Investors appear to be anticipating an exodus of funds that may follow Gross to Janus. On Friday, a Morningstar analyst said hundreds of billions worth of Pimco funds could be on the move.
"New Neutral" Strategy
The move by Pimco signifies its departure from Gross's "New Neutral" Strategy that was announced in June.
Related Link: Janus Capital Grabs Bill Gross: What Do The Experts Think?
The strategy wagers the current low volatility environment, which persists among all major asset classes, will continue for the next three to five years.
"We sell insurance, basically against price movements," Gross stated in an interview in June at Chicago's Morningstar Investment Conference, according to Bloomberg.
"At Pimco, that's what we've tried in the last four or five weeks."
The basic tenets of his strategy -- low interest rates and lower, more stable global growth -- will only likely return 5 percent for stocks and 3 percent for bonds during this time period, which itself is dependent on the Federal Reserve maintaining an accommodative monetary posture.
No Breakout In Economic Data, But Breakout In The Market
This stance takes issue with many of 2014's bulls, who came into the year anticipating a breakout in economic data that would signal a solid recovery and a corresponding rise in interest rates. So far, though, the data has not confirmed this, and most likely, it has reinforced Gross's views.
Pimco's dissatisfaction with Gross's performance may still stem from his "new normal" stance he coined in 2008, though. Generally speaking, it described an era of subdued returns, heightened government intervention and an increasing role for emerging nations in the world's economy.
Because this view didn't come to fruition five years later -- coupled with the departure of Mohamed El-Erian in January -- Gross has shifted to his: "New Neutral" stance, still calling for sub-par returns.
In other words, Gross is maintaining his strategy of sticking to the front end of the yield curve, by buying bonds maturing in five to seven years and focusing on high-yield debt and risk assets. Gross says these tactics "will not be high-returning but basically stable and low-risk and low-volatility."
Positions Not Going Gross's Way
If Wall Street's perception of Gross's trading strategies are correct, and he did indeed make a huge bet on low volatility in the spring and summer of this year, it would be hard to imagine them going his way.
Theoretically speaking, even if the puts he may have sold on the indexes during that time did work, the calls sold probably didn't.
Since mid-May, the S&P 500 index has climbed from 1875 to 2020, and the gains from any put sales have been more than offset by losses from call sales. More importantly, there have been periods of heightened volatility during this time that may have accelerated the losses in both the calls and puts sold.
Thursday, The Final Straw
Interestingly, Gross's departure from Pimco comes one day after one of the most volatile sessions over the last few years. The market's huge plunge ratcheted up the volatility index, and could have exacerbated the losses already incurred by any low volatility strategy in play.
Only time will tell if Janus's rally will be validated by Gross's performance. If not, though, Friday's panicked Pimco sellers and its eager Janus buyers may regret acting so hastily.
Disclosure: At the time of this writing, the author had no position in the equities mentioned in this report.
View Comments and Join the Discussion!
Posted-In: Bill Gross Janus PIMCOTopics General Best of Benzinga