New All Time High For LifeLock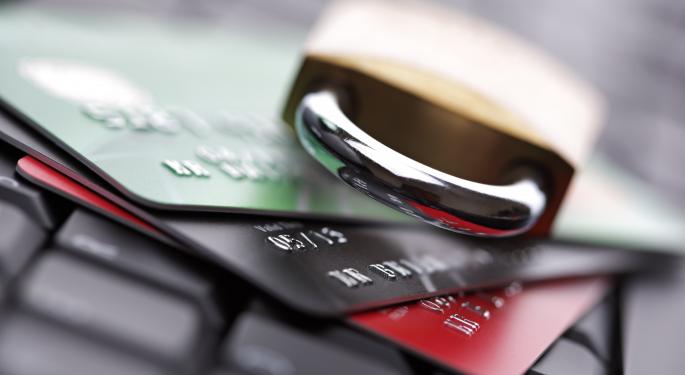 With identity theft being the number one complaint reported in the US over last 13 years, one company that has profited from this trend is LifeLock (NYSE: LOCK).
In Thursday's trading, the issue has eclipsed its former all-time high of 19.18, reaching 20.00 before retreating to 19.70.
The company, which focuses on training law enforcement agencies, has been on steady rise since mid-December when the issue was changing hands at 15.50.
Interestingly, the recent surge has coincided with the well-publicized credit card breaches at Target, Neiman Marcus and other retailers. Perhaps investors are looking to profit from increased identity theft in the US and are looking to profit from the disturbing trend.
Also, Thursday's release by Neiman Marcus disclosing that 1.1 million cards had been compromised during a three month period in 2013 contributed to the rally to new all-time highs for the issue.
LifeLock, which had its IPO in October 2012, has not disappointed investors that participated in the offering. After debuting at 8.45 on October 3, the issue drifted lower before bottoming at 6.88 on October 26.
From that level, the issue returned to IPO price in late November 2012 before suffering a setback and retesting the 6.88 low, this time reaching 6.80 before rebounding..
However, this rally paused at the 8.50 level in January 2013 and then never looked back. The issued continued to rally for the remainder of the year with relatively few pullbacks along the way.
Since ending the year at 16.41, LifeLock dipped under the 16 level and in the last few weeks added four points to reach its all time high of 20.00.
The issue, which is hardly covered by Wall Street analysts, was recently mentioned by Deutsche Bank on December 16 when it maintained its Buy rating and raised it price target to a Street high 22.00.
Deutsche Bank, along with Goldman Sachs, RBC Captial, Needham, Canaccord and Bank of America were the only firms recognizing the upside potential for the issue after the quiet period expired.
LifeLock, which has beat the Street estimates for earnings and increased revenue every quarter, will need to meet some lofty expectations when it next reports in mid-February.
Any disappointment on the earnings front may cause some of the momentum investors to exit the issue and possibly create a long-term buying opportunity for other looking to profit from the increasing identity theft trend.
This article was written by Joel Elconin.
Tags: Neiman Marcus Target
Posted in: Technicals Movers & Shakers Intraday Update Trading Ideas General Best of Benzinga