13F Season: A Look Back At Q4 2015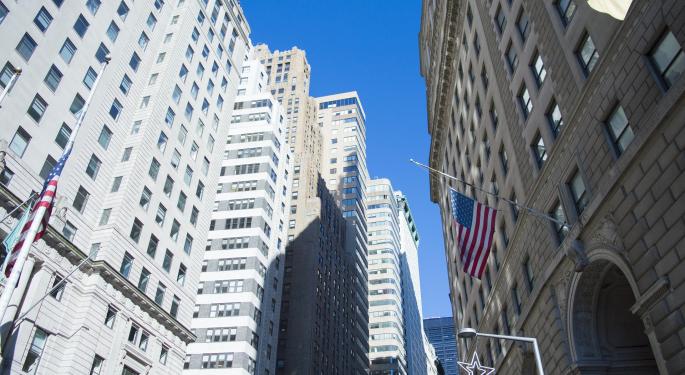 Institutional investment firms with more than $100 million in assets under management and relevant long stakes in U.S. listed equities are required to disclose their long positions with the SEC once per quarter via 13F filings. Filings for the first quarter of 2016 are due this Friday and, while some funds have already disclosed their Q1 long stakes, others are waiting until the absolute last minute to do so. Ahead of their filings, Benzinga will share a look into the last fully reported quarter's most relevant moves, into what to look for in the first quarter's 13Fs and into some of the trends appearing in the first quarter.
In a series published after the Q4 13F season, Benzinga shared a look into the most popular stocks among Tiger Cubs – former Tiger Management employees. The best-liked stock (measured as the stock held by most of them, according to WhaleWisdom) was Amazon.com, Inc. (NASDAQ: AMZN), with 12.5 percent of the 24 firms included in this group holding its stock. For instance, Lone Pine Capital declared holding 2,207,252 shares of the company worth almost $1.5 billion; Tiger Global Management held 3,193,590 shares; and Viking Global Investors, 2,567,446 shares.
Related Link: 13F Season: Some Early Trends For Q1 2016
Another popular stock among Tiger Cubs was JD.Com Inc(ADR) (NASDAQ: JD), which saw Tiger Global boost its stake by 3 percent to 59,615,495 shares over the fourth quarter, and Coatue Management increase its exposure by 18 percent to 19,533,781 shares.
Other popular stocks among major hedge funds and institutional investors were:
Pfizer Inc. (NYSE: PFE)
Appaloosa opened a position comprising 2,412,250 shares, worth more than $77.8 million.
Corvex acquired 12,100,098 shares, disclosing ownership of 12,414,348 shares by December 31.
Jana Partners started a new wage including 9,168,818 shares, worth more than $295 million.
Paulson & Company initiated a new position with 632,700 shares.
Macy's, Inc. (NYSE: M)
Greenlight Capital started a new position comprising 6,739,600 shares, worth more than $235 million as of December 31.
Marcato Capital Management initiated a stake including 2,234,491 shares.
Starboard Value LP added 48,160 shares to its holdings, taking them to 3,309,810, or about 1.05 percent of the company's total outstanding stock.
View Comments and Join the Discussion!
Posted-In: 13F 13F filings 13F season Coatue Management Greenlight Capital Lone Pine CapitalHedge Funds General