Real Estate-Focused Mutual Funds On The Rise As Housing Market Continues To Recover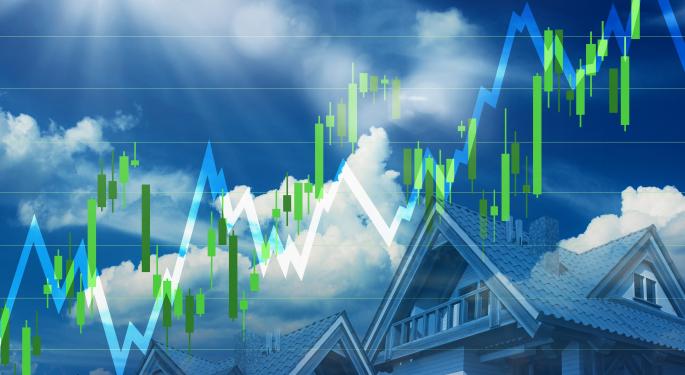 A decade ago, investing in the real estate industry was a tricky and risky endeavor. In the wake of the subprime mortgage crisis that defined 2008, even the most risk-tolerant shareholders thought twice before focusing funds on the unpredictable and often turbulent market. Yet, the industry as a whole has made major strides over the last 10 years, and is poised to continue to improve well into 2018.
As such, investing in real estate is once again a hot topic. This is illustrated by the fact that optimism surrounding the sector is also at an all-time high on both the consumer and professional front. According to a recent report by the National Association of Realtors, respondents in 36 states expect sales to be "strong" for the remainder of the year. This positive outlook, couped with the fact that hiring is also up within the industry, gives current shareholders, as well as those on the fence, reason to celebrate.
Specifically, mutual funds aimed at investing in construction companies are on the rise, fueled in no small part by stronger economic growth and recent tax reforms centered on improving existing infrastructure and building new utilities. Let's take a look at three leading the pack. All of these below have solid industry rankings, an impressive historical performance record over benchmark returns, reliable projected growth, and a minimum projected investment of $5,000 or less.
To begin, the Fidelity Advisor International Real Estate Fund Class (MUTF: FIRCX) is focused mainly on foreign stock and securities. Most of these assets are real estate-centric or related in some capacity, invested around the world in different countries. In addition to real estate, FIRCX also invests in intermediate bonds. Within the prior sector, real estate returns have been positive over the last decade. Specific performance benchmarks include a raise of 8.4% over the past three years and 8.4% over the past five years as well.
Next, John Hancock II Real Estate Securities 1 (MUTF: JIREX) is a mutual fund devoted to investing in equity securities for companies in the real estate industry. These may also include Real Estate Investment Trusts (REITs). In addition to real estate, JIREX also invests in common and preferred stock assets, as well as convertible securities. Like FIRCX, real estate investments within this fund have seen a positive return for 10 years. Over the three-year benchmark, it's returned 5.3% with an even more impressive 8.9% return over the five-year benchmark.
Third, CGM Realty (MUTF: CGMRX) is arguably the most real estate-centered fund on this list, allocating most of its assets to the sector, leaving no more than 1/5th to the securities of companies not associated with the real estate industry in some capacity. It's top groups are Large Value and Intermediate Bonds, and it also invests in debt securities around the globe. Over the last 10 years, CGMRX has performed well, with a history of positive returns throughout this timeframe. Three-year benchmark returns are 10% with 12.3% five-year returns.
As legislation continues to turn in favor of infrastructure and building projects, economic growth will likewise improve around the real estate sector. Savvy investors looking to cash in on this opportunity can look to mutual funds to diversify their portfolios while also avoiding the commission charges typically associated with traditional stocks.
The preceding article is from one of our external contributors. It does not represent the opinion of Benzinga and has not been edited.
Posted-In: contributor contributorsMutual Funds Health Care Personal Finance General Real Estate
View Comments and Join the Discussion!