What You Need to Know About the Roche-InterMune Deal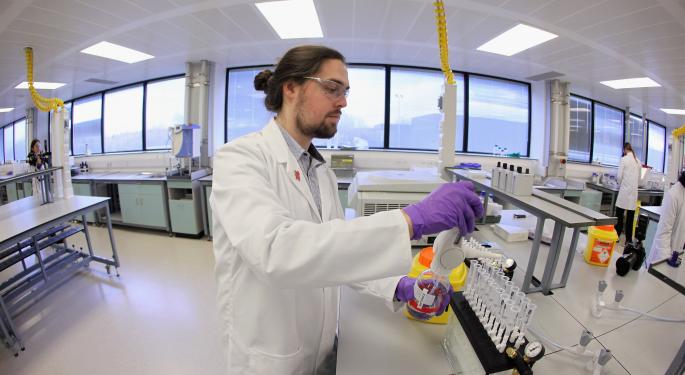 The pharmaceutical sector continued its ongoing consolidation recently as the Swiss drug company Roche Holdings (OTC: RHHBY) came to an agreement with InterMune (NASDAQ: ITMN) to make a cash purchase of the American biotech corporation for $8.3 billion.
Roche said that a tender offer for the biotech would have the pharmaceutical giant paying $74 per share, which would be 38 percent of the company's closing price as of August 22. Roche made a similar purchase in 2009 when it bought Genentech, a U.S. holdings group, the shares of which Roche already had had majority ownership.
he executive boards of both Roche and InterMune gave strong recommendation of the acquisition and expressed a collective belief that the deal would pave the way for Roche to be able to further solidify and expand its portfolio.
A Good Fit
Roche CEO Severin Schwan stated that the companies constitute a mutually beneficial fit with one another from both a cultural and strategic standpoint. He stated further that the deal is a very good example of a "value-creating acquisition" and that like the company's other acquisitions, the one with InterMune provides a strong compliment to its growing portfolio. He said that such acquisitions are preferable to diversification or overly-large and complicated mergers.
Related Link: 3 Pharma Companies Investing In Cannabis-Related Treatments
Interest in InterMune has been heavy among a growing number of pharmaceutical companies and drug manufacturers over the last few years. It was so heavy, in fact, that InterMune has been in consultation with financial advisers in an effort to determine its strategic options should a corporate takeover ever become a reality.
The news about the deal caused the price of InterMune shares to jump more than 63 percent from its premium level at the close on August 12.
An Uptick In Pharmaceutical Stock Prices
The stock premium is substantial, but it is not necessarily uncommon in the world of biotech acquisitions. These kinds of premiums are indicative of the often cutthroat competition among large companies for newly developed or developing drug.
These large companies have a significant dependency on small but innovative drug makers for much of their respective product lines. One of the most attractive benefits of the acquisition from Roche's perspective is the ownership of pirfenidone, a highly touted and very promising new treatment for idiopathic pulmonary fibrosis, a progressive condition that causes scarring in the lungs and ultimately death. The drug has been approved in Canada and Europe, and is currently under review for approval in the United States.
News of the acquisition caused a spike in the stock prices of several drug companies, including Rigel Pharmaceuticals (NASDAQ: RIGL), Gilead Sciences (NASDAQ: GILD) and Infinity Pharmaceuticals (NASDAQ: INFI).
The uptick in prices among these kinds of companies, some of which rose as much as 4 percent, is based largely on speculation that they may be part of similar transactions, since there has been such a tremendous amount of acquisition consolidation going in in this particular sector.
Posted-In: pharmaceuticalsHealth Care Markets General Best of Benzinga
View Comments and Join the Discussion!