Exclusive: Bio-Techne Executive On M&A Possiblities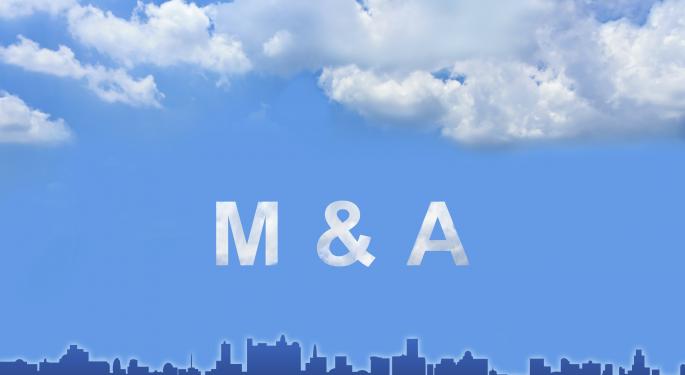 Bio-Techne (NASDAQ: TECH) announced the $60 million acquisition of Novus Biologicals earlier this month and the $300 million acquisition of ProteinSimple in June.
In an exclusive interview with Benzinga, Director of Business Development Frank Mortari discussed M&A activity in the space. Bio-Techne produces agents for life science research, such as antibodies for testing. Major competitors include Thermo Fisher (NYSE: TMO) and GE Healthcare (NYSE: GE).
When asked if industry consolidation would continue, Mortari replied that, "that trend is rather obvious… the number of fish in the sea are going to dwindle, and there are going to be less and less companies available, at least of this size."
Bio-Techne Future Acquisitions
Mortari said that Bio-Techne is considering additional acquisitions, specifically outside of the core business, as was the case with ProteinSimple. "We do have a list that is of potential targets. It's quite full; I can tell you it's over 50 or 60. We review all of them, we review how actionable they all are and also what area of businesses they would complement."
Related Link: Exclusive: Physicians Realty CEO Discusses Legislation, Interest Rates
Explaining why Bio-Techne is looking to expanding into different areas, Mortari said: "I think that we see the core business is being currently under pressure from a growth perspective. So, I think expanding that business into other areas that are adjacent, complementary, it is what makes good sense to us."
Acquisition Of Bio-Techne
Regarding an acquisition of Bio-Techne by other giants in the space, Mortari commented, "Last year we reported revenue of $300 million, and I think we are probably at the lower end of the spectrum of the size that the larger companies would want to acquire."
Mortari further explained that the multiples Bio-Techne is currently trading at may discourage a takeover. "We have a market cap in excess of thee billion. If you put a small premium on that, someone would need to pay $4 billion dollars at a minimum for a $300 million dollar business. That just doesn't seem [like] the right financial numbers."
"I think there are clearly companies that would love to have us; I've been told that. But until the valuation perhaps gets a little bit more normal for them, they won't act and then for us I hope it stays this way."
Shares of Bio-Techne were last trading at $90.73.
Note: This is the first of a two-part series. Stay tuned for comments on the company's two most recent acquisitions.
View Comments and Join the Discussion!
Posted-In: Bio-Techne Frank Mortari GE Healthcare M&AHealth Care Top Stories Interview General Best of Benzinga