The Importance Of Research For Any Startup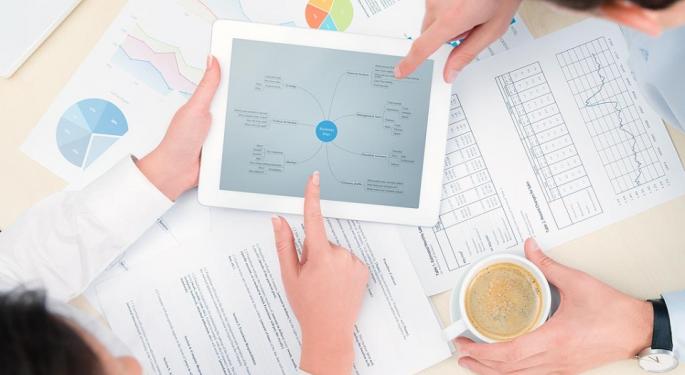 Aspiring entrepreneurs are generally in hurry to start their business. The enthusiasm and desire for a new life of being the boss are at its peak. Their mind gets heavily occupied in finding a location, gathering systems, furniture, decoration, and other requirements to start a new business. Things are almost same for physical store/business as well as online business. But the first thing they forget is research, intense research. Even those people who already have some experience of running a business and going to start a new business often do this blunder.
Many authors of business management books, such as Charles G. Cobb, author of "From Quality to Business Excellence: A Systems Approach to Management", and David Statt, author of "The Concise Dictionary of Business Management", marked business as a complex system, like our own human body. The human body has several organs for various functions and has several systems such as respiratory system, digestive system, reproduction system, nervous system and more. Then there is a set particular environmental condition in which we can survive. We need a set range of temperature, pressure, air composition, weather conditions etc. Our body will not work properly if any of the system, organ or glands starts malfunctioning. We become sick and if conditions are not made favorable then we can even die.
Similarly, a business is a complex system which must have departments and system within departments as well as to coordinate between departments. A business needs favorable conditions such as right location (if an offline business), competitor's stake in the market, USPs, right brand name, right self-display, working environment, culture etc.
Below are 7 aspects on which every startup must do extensive research:
Nature of the Business – It is quite important to understand the nature of the business you are going to start. Among the different natures of business are Service Business, Merchandising Business, Manufacturing Business, and Hybrid Business. Every type of business has its own pros and cons. It is important to understand these pros and cons and ensure that your choice must be the one which can carry forward for long period. For example- It is easy to sell a product than a service. Hence, your marketing needs to be more impactful if you choose a service business. You need to judge your marketing skills.
Market Research – Understanding the target market is utmost important for any startup. There are several websites which provide market research data such as Think With Google: Marketer's Almanac, American Fact Finder, County Business Patterns, and more. You can take their help and organize your own market research campaigns like survey, observation etc. The core extract you need to understand from market research is what latest trend, what works and what not.
Competition Research – This is the thing which people in general do. But it is not a one or two day task. Understanding what is working for whom and why as well as what is not working for whom and why is the key to plan your business model.
Target Audience – It is little different from market research. In market research, we talk about all target audience collectively and target audience research means personal behavior of the target people. Understanding their economic status, their mind setup, their education level, their social behavior, their age, gender etc. is a must when planning out your service model or product features.
Self Readiness and USPs – Once market, competition, and target audience research are done, it is very important to understand where you stand relative to your market, competition and target audience. When a market is already saturated with competition, starting a business with the usual offerings is not going to help. You have to create some Unique Selling Proposition (USP) for yourself. It is not very difficult to have a USP when you understood the market and competitors very well. If you cannot find a USP, then you should establish a micro niche. For example, Spiel Creative found a micro niche producing business introduction videos for other companies to present to potential customers. Now they are well known for their style and approach in the niche they made for themselves.
Location – It is the most important thing to analyze for when opening a store or office. Sometimes, a location may look like brilliant but may not work well. I have seen many cases where corner shops didn't work because of their location. in order to generate traffic through your door, you should find a location that will attract eyeballs to your banner. And, even if you are planning an online business, the location of hosting server can also play big role in browser traffic to your site.
Brand Name – There are two critical aspects when it comes to the brand name. If you are opening a brand new business. consider how the name will sound to someone who has never heard it before. Is it catchy? Is it brandable? Does it generate positive thoughts? Those are few questions you need to find an answer for while picking a name. And if you are planning to go with already set business and work as a franchise, then popularity is the point of consideration. It is a difficult and time taking process to make a brand popular. If you want to take advantage of someone else's efforts in making brand popular then you can go with franchise option, but you'll need to pay for it. Picking a right franchisor is a big deal and requires a hell lot of research work. Many times an attractive franchisor is a big headache. Always remember, all the branches (franchisees) of most popular brands don't earn big money. There is a huge difference in earnings between different branches and branches of even popular brands can run at a loss. The franchise option may also not be a good choice if you have ownership of the store.
In conclusion, it is always worth spending ample of time in research and planning. Taking a few extra months to plan before starting a business could make all the difference between success and a failure.
Posted-In: contributorEntrepreneurship
View Comments and Join the Discussion!