Business Funding Still Doesn't 'Like' Women Entrepreneurs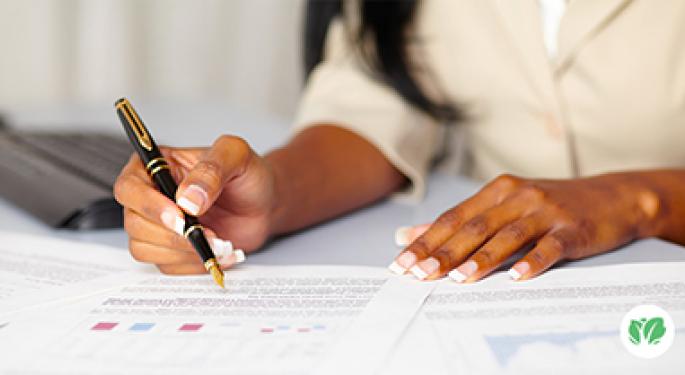 The business climate has certainly improved for women in over the past few decades. As of 2015, the 9.4 million businesses that American women generated over $1.5 trillion in revenue. Still, this only represents a fraction of all revenue generated by all of the small businesses in the United States. Women entrepreneurs should not let a gender gap stop them. However, they might be prudent to understand some difficulties they may encounter and how to overcome them.
How Can Women Close the Business Funding Gap?
Recent studies demonstrate that female entrepreneurs still face many challenges. These include gaps in revenue, credit ratings and overall funding approval rates. Since most businesses eventually need to rely on funding to operate and grow, it's helpful to consider a few ways to gain better access to business loans for women entrepreneurs.
Find the Right Lenders
Traditional lending institutions, like banks, usually require lots of documentation about the owner's stake in the company, business credit scores and much more. According to Biz2Credit, female-owned businesses tend to lag behind male-owned businesses with both credit scores and earnings. This presents a problem–even if it could be argued that all other things were equal. An alternative lender doesn't force busy business owners to gather reams of documentation in order to apply for a loan. Instead, they can analyze data to reach an objective decision. They also don't need to look at credit scores.
Often, an applicant need only link a few data sources to her application. The lender is able to use information from payment processors, e-retailers or business accounts to determine whether the business is legitimate and worthy of credit.
Even though this kind of lending platform won't require a credit report, it still uses data to make an objective decision. The gender of the borrower is not a piece of information that they use.
Use Women's Support Organizations for Help
The U.S. Small Business Administration (SBA) has led an effort to help close the gender gap in business funding and other business matters. In cooperation with other women-oriented nonprofits that support business, the SBA has opened about one hundred business centers around the country under the Office of Women's Business Development.
These centers help women make contacts, gain information, obtain contracts and expand their chances to get business lending. Women entrepreneurs should know that there are support systems in place to help them overcome many different problems associated with gender gaps. Both male and female entrepreneurs tend to be very independent, but most successful businesspeople learn the value of networking and education.
Women Still Face Challenges Because of Gender
Besides objective issues that may prevent women from obtaining acceptance for loans, unconscious bias has to be considered as a factor. Harvard Business School studied actual investors and found a distinct preference for business pitches from men over those of women. In one of the study's tests, the investors were 60 percent more likely to favor men's pitches over those of women.
It isn't known if this was because of a gender bias or just that the mostly male investors felt more attracted to the types of businesses that the men in the study wanted to fund. In any case, the bias of typical investors might be reflected in the decisions that loan officers make.
Women still may find it challenging to obtain financing for their companies. This could be because of objective factors like overall credit scores and revenue. It's also possible that some of it comes from the unconscious biases of lenders, though of course, they are forbidden from intentionally discriminating. Women have made great strides in the past few decades but may still have to work harder to find the financing sources that will be fair to them.
Posted-In: contributorEntrepreneurship
View Comments and Join the Discussion!