Tidal Begins Its $200 Million Sprint Into The Music Industry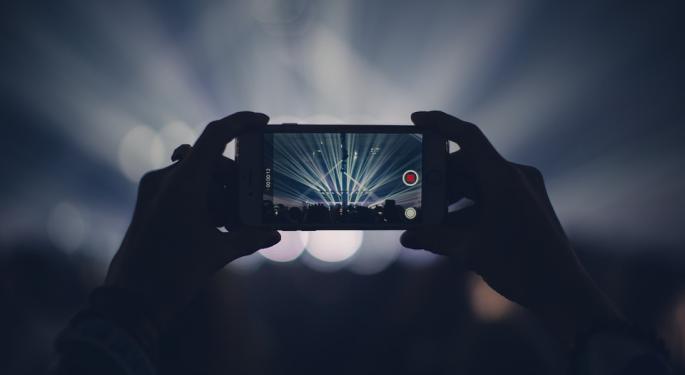 This article was originally published by DriveWealth
If you haven't heard of Tidal, the music streaming service that Shawn "Jay-Z" Carter purchased in 2015, you might begin to hear more about it pretty soon. The subscription-based mobile music service aims to provide only the highest quality audio tracks and the newest music videos to its millions of monthly users. Sound familiar at all? The platform may remind you of some other extremely popular streaming services such as Spotify or Pandora (NYSE: P).
However, there is one key selling point that makes Tidal particularly attractive to music listeners and musicians alike: Tidal pays musical artists almost 7 times as much as much as sites like Spotify, Pandora, and YouTube pay them. How does the payment work? Music streaming services like these typically pay an artist for each time their song is played – something around 0.0019 cents on Pandora and 0.0011 cents on Spotify. Seems like nothing, doesn't it? Recording artists agree. And, in the recent past, there have been many complaints from these artists that they aren't paid enough for their work. If we think about the tiny fraction of a cent they earn for each play, we realize that an artist's song would have to be played over 1 million times just in order for them to earn the monthly US minimum wage of $1,260.
However, Tidal, now run by Jay-Z – a popular recording artist, himself – is aiming to change the game. By paying 0.007 cents on average per play (which doesn't seem like a drastic difference, but really adds up), signed artists can earn a minimum wage with only 180,000 plays, instead of over 1 million. That's a drastic difference.
Now, you might be asking – if Tidal can pay more royalties to signed artists, how does that change their monthly subscription model? And the truth of the situation is that Tidal charges $9.99 a month for a premium subscription package. Or, it charges $19.99 a month for "high fidelity, lossless audio" if you care enough to upgrade. On the other hand, Spotify charges $10 a month for its premium package, without the option to upgrade. So, as Tidal begins to grow more and more, it may start competing with Spotify – charging virtually the same prices, offering the option for better quality streaming, and providing music from more artists (such as those who choose not to release music on streaming sites that don't pay them enough. Cough cough Taylor Swift).
After a pretty rocky first year, involving lots of lawsuits and ownership confusion, Tidal seems to finally be figuring it all out. This week, Tidal got a big vote of confidence from Sprint, the American phone service provider, when Sprint reportedly put down $200 million to buy approximately 33% of the music-streaming platform. Not only does this mean that Tidal has increased in value nearly 10 times since Jay-Z made his initial buy at $56 million in 2015, but it shows that there is great interest in streaming services that pay artists fairly – both listeners and artists like the idea of fair pay.
And now, Sprint (NYSE: S) is getting itself involved, too, which opens up a whole new market for the phone service provider. Through this deal, Sprint will reportedly be offering its phone plan customers access to exclusive content on Tidal (after they make Tidal accounts, of course). This creates a little extra incentive to join both Sprint and Tidal. Furthermore, having such significant ownership of a company that is growing so rapidly – like we said 10 times since 2015 – seems like it could play out to be a strong investment for Sprint, as well. Investors in Sprint stock seemed to agree on Monday, when Sprint announced its plan to enter the music streaming market. In fact, Sprint's stock rose nearly 3.5% and has fluctuated around that value since the announcement. Not bad, Sprint, not bad at all.
So now, the question is left up to you and your own confidence: do you think Sprint and Tidal can earn a strong spot in the music streaming industry? In the coming days, you might consider keeping an eye on Sprint as it makes its first strides into the music streaming world.
View Comments and Join the Discussion!
Posted-In: DriveWealthEntrepreneurship Topics Markets Media General