Meet The Woman Who Turned Mean And Creepy Sexting Messages Into An Etsy Store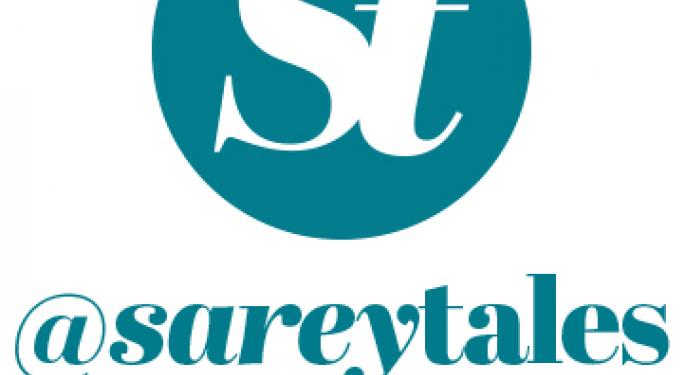 Sarey Ruden is like most of us in 2016. Dating apps and sites like Tinder (NASDAQ: MTCH), Bumble and a host of others can help us find love, but most of the time lead to nothing more than a few dates. An unfortunate amount of the time, it can lead to meeting some really weird people.
So, the graphic designer decided to make something out of her online dating life: an Etsy Inc (NASDAQ: ETSY) store called Sareytales.
"I have always hoarded texts, pics, crazy messages and shared with family and friends," Ruden told Benzinga, "But that was more of like story sharing. I have never illustrated these communications before."
Ruden is a senior art director at MXM, an ad agency based in New York that has offices around the country. Aside from a six-year stint in the Big Apple, Ruden has lived in the Metro Detroit area of Michigan her whole life.
Crude Inspiration
So, what inspired Sareytales?
"I think the idea to do something from all these mean, terrible and gross texts I've received from dating site users started to form a few years ago," said Ruden. "I didn't know what I was going to do, but I knew I should document the texts, take screen shots, and write down stories I'd otherwise forget or paraphrase down the road. Too many crazy things have happened to me to not write them down."

'Really Crappy Poetry'
The most recent incident that spurred the inception of Sareytales was a text conversation Ruden was having with a guy she had been on one date with. As she put it, "Before we even went on our second date, I must have said something that upset him, because he started texting me the meanest, cruelest, hurtful things."
"I wasn't even upset, I was just amused," she continued. "The ugly words he wrote almost sounded like poetry to me. Really crappy poetry. That's when I knew how these experiences would manifest themselves. I would design posters from these words. Terrible, spiteful, careless words rendered into beautiful designs."
An Art Form
Ruden has always hoarded weird or crazy hoarded texts/pics and shared with family and friends, but never illustrated them.
All designs are her own. The scenes in which most are placed, however, like the room or gallery, are stock images.
"I'm starting to crowdsource content from friends and followers, and incorporate other people's texting nightmares into the Sareytales format," she said. "I'll be sharing those 'featured' Sareytale submissions every few days."
Each piece cost $25 and Ruden said the early response has "incredibly supportive and positive."
Sexual Cyber Bullying
"It's overwhelming to hear how many other women (and men) have experienced this sexual cyber bullying," Ruden explained. "I'm not anti-man, but I am anti-asshole, and it's incredibly empowering to be able to turn something negative and cruel into something beautiful, humorous, and somehow, universally relatable. Many friends, colleagues, and random people have reached out to me expressing their support."
She continued, "When I started creating Sareytales, it was more about me, and my experiences, but I am starting to see that this could become bigger than just my experiences. A powerful way to expose the cruelty and carelessness that exists in the online dating world is emerging. To put it on display, and laugh in its face."
Budding Entrepreneur?
Ruden doesn't consider herself an entrepreneur, but hopes Sareytales evolves into something more than a side project.
"My goal isn't to make money from these posters, and although I do have an Etsy store, it exists more to cover my bases in the social media realm. I want people to know these are real words, real works of art, and not just digital daydreams floating around Instagram.
"Although Sareytales calls out the darker side of online dating behavior," she concluded, "I really think the thing that is making this so well-received is that IT'S FUNNY. These texts are hilarious. And everyone has a tale to tell."
You can visit the store here.
Posted-In: Bumble online dating Sarey RudenEntrepreneurship Small Business Exclusives Interview General Best of Benzinga
View Comments and Join the Discussion!