What This 'Esteemed' Venture Capitalist Learned From Mark Zuckerberg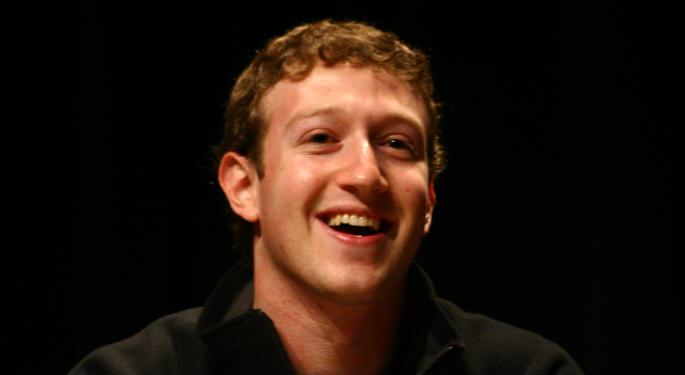 Chamath Palihapitiya runs one of the best-respected venture capital firms in Silicon Valley, Social Capital, which has backed several tech companies with valuations in the billions, including Slack, Box and SurveyMonkey.
Vanity Fair recently interviewed Palihapitiya. The former Facebook Inc (NASDAQ: FB) employee went into multiple issues, and this article will focus on what the investor learned from working side-by-side with Mark Zuckerberg.
Related Link: Silicon Valley VC: There's Nothing Stopping An Apple Engineer From Taking Whatever They Want From You
Palihapitiya started by praising Zuckerberg's consistency and stability, defining him as an even-keeled individual.
"He's very happy to just be the last person to talk in a room. So he'll just sit there, and you'll tell h's actually actively listening and thinking about everything people are saying. He had this amazing ability to unpack what was anecdote and what was fact," he said.
Back when Palihapitiya worked at Facebook, things were quite tempestuous. Scrutiny and litigation were common currency.
"In all of that tumult, it was really important to stay as calm as possible and think as far out as possible. I think that's what allowed him to ultimately turn down the acquisition offer from Yahoo! Inc. (NASDAQ: YHOO)," the venture capitalist added.
This characteristic also allowed Facebook to negotiate vital financing from Microsoft Corporation (NASDAQ: MSFT), Palihapitiya added.
"It's what allowed us to invest and take a bunch of shots on some random things, like our online advertising, that has turned out to be a huge business."
Image credit: Jason McELweenie, Flickr
Posted-In: Box Chamath Palihapitiya Mark Zuckerberg SlackEntrepreneurship Startups Tech General Best of Benzinga
View Comments and Join the Discussion!