The 2016 Benzinga Fintech Awards: Learn To Invest Like A Diva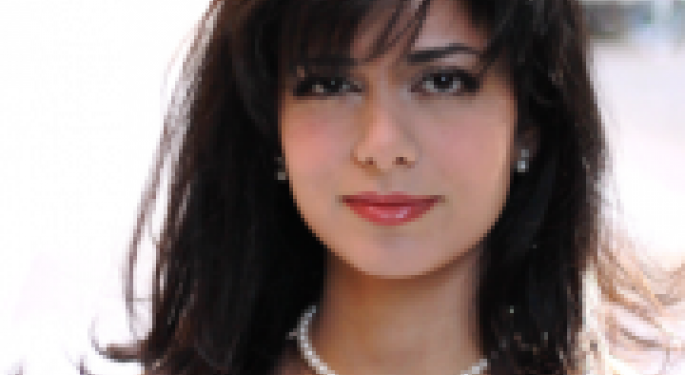 The second annual Benzinga Fintech Awards is coming to New York City on May 24. In anticipation of the event, we're introducing you to the best of the best in Fintech that will be in attendance. For more information on submitting your company, voting for the finalists, or attending the event, click here.
Continuing our series, Benzinga presents InvestDiva.
Benzinga: What do you think makes your offering unique in the fintech space? Do you have any close competition?
InvestDiva CEO Kiana Danial: We are the only investing education company who targets women, who does not promote brokers and banks, and who refuses to get commissions for introducing new clients to financial institutions. We want to remain true to our education focus.
Benzinga: What's one thing you want users to remember your company by?
Danial: We educate women to grow their wealth and manage their own money rather than relying on a money manager. After all only you can take care of your hard-earned money with the compassion and responsibility that it deserves.
Benzinga: What drives you to get up every single day and work on your business
Danial: The possibility of changing the culture of this male-dominated industry! Research has shown that women are naturally more risk averse than their male counterparts, and more teachable, which enables them to have a medium of 4% more return of investment on their portfolios. However, since this industry has been so male-dominated, women are typically scared to enter the investment field. The fear comes from lack of education. We are excited to help.
Benzinga: Do you offer investors any unique data points that can help their trading/investing decisions?
Danial: Yes, but only through one-on-one coaching because every person's financial situation is different and needs unique strategy and care.
Benzinga: What's the biggest challenge to your company going forward, and how do you plan on overcoming it?
Danial: Creating the movement of women investors is our biggest challenge. We have been doing so through free education content, appearing on TV and major publications. We are now also partnering up with other women empowerment organizations to get the word around.
You can learn more about InvestDiva at its website, or connect on Twitter, Facebook and Youtube. Kiana Danial can also be found on Facebook, Twitter and Instagram.
Posted-In: Benzinga Fintech Awards Gala BZ Fintech Awards FinTech AwardsFintech Entrepreneurship Small Business Interview General Best of Benzinga
View Comments and Join the Discussion!