Benzinga Exclusive: LivingTree CEO Roots Family And Community Through Technology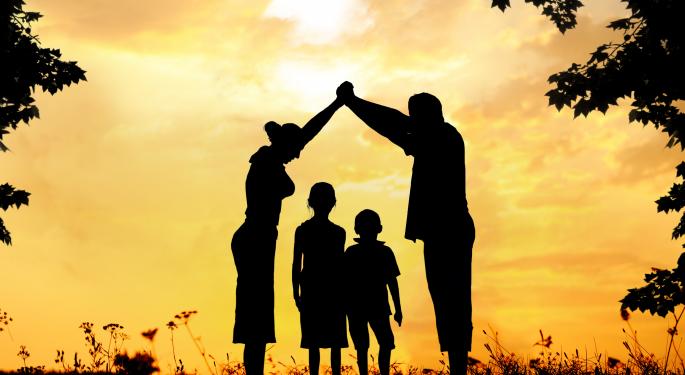 Innovation is key when breaking into a new space.
Disruptors make up the fabric of tomorrow, and often define new market spaces for decades to come with the impressions left from their innovations. The world of education technology has been both saturated and re-birthed in pyramids of these innovators' offerings over the past decade.
Now, LivingTree, an all device spanning collaboration and coordination platform that allows parents to participate in and chronicle the daily lives of their children, in class, clubs, practices and more.
"This tiered model, constructed in a very private way around coloration and coordination in the context of our child's education and the development of our children creates this very unique conversation that in a very private place whereby teachers are posting multiple times a day, where you would not do that over email, and they're talking about things which you couldn't put out into the public either," said said Cullen Childress co-founder and CEO of LivingTree, referencing Twitter and Facebook as social media sites that are too public for this level of content sharing.
According to Childress, LivingTree provides an escape from the Web 1.0 world that much of education is stuck in, bogged down with emails, portals, and other unnecessarily complicated means of access and communication. As a parent, he was frustrated with this archaic approach himself.
Since they launched in May, LivingTree has had over 500 schools in 10 countries sign up to have their system deployed, with hundreds of other organizations in the mix as well, ranging from churches to Girl Scout troops. The platform also includes an innovative translation feature for English-learning families that currently supports 41 languages.
The hub is truly standout as a Web 2.0 feature. For both parents and educators, it makes classroom assignments, events, conferences, homework, field trips and anything else going on a simple drop away from their calendars. Whether it's one child or multiple children filed into one place, LivingTree truly pushes into both the scheduling and sharing spaces with easy glides.
Related: Why Apple Rules The Business Mobile Market
Available for the Android, iPhone, and on the Web, LivingTree is compatible with Google Calendar, Microsoft Outlook, and iCalendar. While logged in, users can share photos, videos, text, and more to show what is actually happening in a child's life in real-time. This means that the parents can be more involved with the lives of their children when they come home.
"This is an approach to building a better-connected fabric with any educational community, and the same can be said for other organizations, whether it's sports, et cetera," said Childress.
Within the next five years, Childress sees an entirely different approach to how the tissue of educational communities are connected, and he sees more connected education communities at the forefront of that.
Jason Cunningham had no position with the mentioned entities while writing this article. Visit Jason on Twitter at @JasonCunningham and @Benzinga.
Posted-In: Cullen Childress EdTech LivingTreeEntrepreneurship Startups Interview General Best of Benzinga
View Comments and Join the Discussion!