How Social Engagement Is Building The Future Of Communication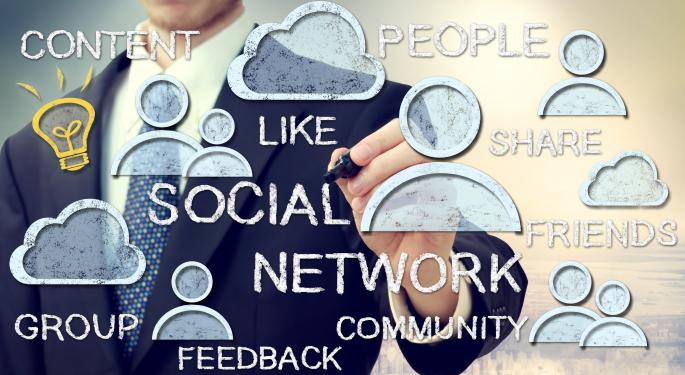 The gripe of baby boomers and generations past is the deconstruction of communication. Too many screens, too many devices and not enough human interaction.
Twitter, the 140-character town hall website founded in 2006, has over 500 million active users. Along with Facebook's (NASDAQ: FB) community of more than one billion, that is a lot of information being passed around.
According to StatisticBrain.com, there are one million links shared on Facebook every 20 minutes. Twitter, which lends itself to more condensed and real-time posts, produces about 9,100 tweets per second. The days of cross-country telegrams has certainly changed.
Millennials are the ones embracing this technological age of advanced communication, which started before many of them were born. As Brad Pitt's sabermetric-minded character in Moneyball crudely stated: adapt or die.
"Social media solves a fundamental human need for community," Amanda Lewan said. "(It) helps us feel more connected."
Lewan is the editor of Michiprenuer, a online publication for news, events, funding information and more for Michigan startups and businesses. She sees these social outlets as the best way to share news and resources with those interested in growing a business. About once a week she will check in to see what types of projects people are working on and what struggles they may be encountering in the Michigan entrepreneurial community.
"I think it's the number one way we can share a voice for a brand and really listen to others online in our area of interest," Lewan said.
Lewan uses social media as "a way to inspire and communicate directly with readers." She has seen more engagement when posting with a positive spin. Between Twitter followers and Facebook likes, Michiprenuer has a little over 4,500 engaged users. Engagement is what drives the social conversations.
A Saturday night football game between Alabama and LSU might produce a variety of hashtags from the CBS (NYSE: CBS) broadcast booth and the viewing audience. WWE (NYSE: WWE) has promoted different talent Twitter handles and tags on a minute-to-minute basis, while heavily incorporating Tout. The culture of social media has spread quickly, with a large breadth of awareness.
"When I first joined Twitter six or seven years ago, I didn't like it," Lewan said. "I grew to love it as I understood it and used it more in my daily life."
Lewan also runs the media and public relations for Bamboo Detroit, a co-working space in Downtown Detroit. Only two months old, Bamboo has used social media to build community awareness. Digital Roots has been doing something similar for the past five years.
Based in Northville, Michigan, the company uses its proprietary software to help companies realize and boost the results they need for increasing revenue, improving retention and protecting their reputation. Their clients include Ford (NYSE: F), General Motors (NYSE: GM), Chrysler and more than 20 other brands in real estate, financial and entertainment fields.
"In addition to marketing, social can and should be an effective function of customer care," Jacki Halas, Director of Marketing at Digital Roots said via email. "Organizations now have the capability to leverage social data to drive relevant feedback back into the enterprise (product, quality, IT, etc.) and optimize their strategies in near real time."
Halas advises brands on how to best connect with their customers through new media. She graduated from Michigan State University in 2007, when MySpace was still the biggest thing on the Internet.
Despite a recent article in Forbes that claims social media will not be a career in five years, Halas and Lewan both agree that social technology will only continue to grow.
"We suffer from decision fatigue. We can't have 8-10 channels that we curate and grow consistently," Lewan said, adding that there will always be a couple of main social sites, while niche user bases will continue to have an outlet for more specific channels.
"As we continue to use the Internet as a public utility and a marketplace, the importance of connecting with others through the web will only become more pronounced," Halas said.
Posted-In: Amanda Lewan Bamboo Detroit Digital Roots Jacki Halas MichipreneurEntrepreneurship Interview General Best of Benzinga
View Comments and Join the Discussion!