Online Advertisers and Senators Butt Heads Over 'Do Not Track'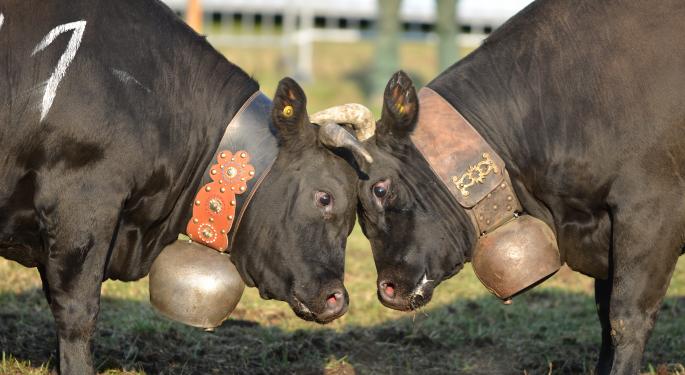 Digital advertising advocates are concerned that browser "do not track" settings will bring financial ruin to small online businesses. On the other hand, members of Congress, including Sen. Jay Rockefeller (D-W. Va.), say online companies are not complying with the wishes of consumers who do not want their Internet browsing tracked.
It all came to a head Wednesday during a hearing of the Senate Committee on Commerce, Science & Transportation according to The New York Times. Rockefeller called out the digital advertising industry for failing to honor privacy requests from online consumers and threatened to press for federal legislation to get the job done.
In response, Lou Mastria, managing director of the Digital Advertising Alliance, said the industry had set up a program called, "Your AdChoices," which consumers can use to opt out of receiving tailored ads.
Rockefeller, however, was not buying what the advertisers were selling. "Do Not Track," he said, "is still just an idea, not a reality." Adding, "What exactly is the holdup?"
The holdup seems to be the desire of online advertisers to amass browsing data to provide targeted ads to consumers and the role this targeting plays in the $36.6 billion in revenue online advertisers collected in 2012, according to USA Today.
According to Mastria, these targeted ads subsidize the expenses of small online businesses with little revenue. Online newspapers, blogs and weather sites that are not self-sustaining rely on the collection of personal Web-viewing data.
To further complicate matters, Microsoft (NASDAQ: MSFT) made the default setting on its Internet Explorer browser, "Do Not Track" last year. This year Mozilla announced plans to block all third-party cookies on its Firefox browser. Other browsers, like Google's (NASDAQ: GOOG) Chrome, have "Do Not Block" settings that users can activate.
While Sen. Rockefeller praised Microsoft  and Mozilla for their actions on behalf of consumers, Mastria disagreed.
"These browsers are making the choice, not the consumers," he said. "Mozilla's decision to block technologies by certain types of companies will have a significant, adverse impact on the Internet."
Adam Thierer, senior research fellow at George Mason University, said Mastria is right. "Online advertising is the fuel that powers our online economy," he told the committee. "Overall quality could suffer if data collection is restricted."
But Harvey Anderson, representing Mozilla, argued that consumer protection is more important. "The loss of user trust is far more dangerous than the loss of user revenue."
In its reporting on the Senate hearing, TheHill.com said that while Sen. Richard Blumenthal (D-Conn.) sided with Rockefeller, Sens. John Thune (R-S.D.), Dean Heller (R-Nev.) and Claire McCaskill (D-Mo.) expressed their concerns about potentially harming Internet businesses with invasive new regulations.
According to TechCrunch, the top 10 online advertisers in 2012 were AT&T Inc. (NYSE: T), Experian Interactive, Verizon Communications (NYSE: VZ), Scottrade, Google, Microsoft, Netflix (NASDAQ: NFLX), eBay (NASDAQ: EBAY), Progressive Corp. (NYSE: PGR) and IAC/Interactive Corp. (NASDAQ: IACI).
As of this writing, Jim Probasco had no position in any mentioned securities.
Posted-In: News Entrepreneurship Politics Retail Sales Topics Legal Events Small Business Best of Benzinga
View Comments and Join the Discussion!