A 'Buffet' of Buffett: Benzinga's Biggest Pet Peeve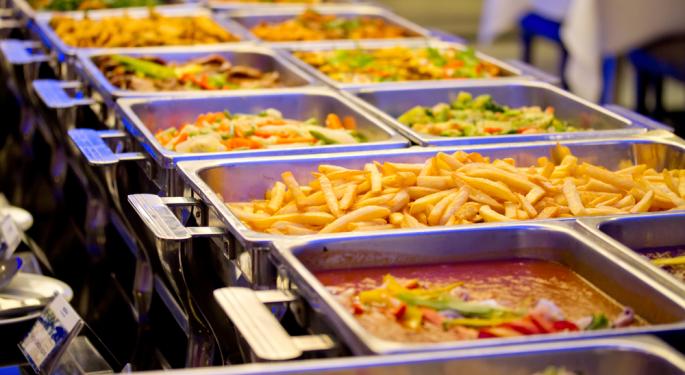 Everybody makes mistakes.
But can you imagine incorrectly spelling the name of one of the biggest and most respected business people in America, not once, but hundreds of times?


From Wikipedia:
Warren Edward Buffett (/ˈbʌfɨt/; born August 30, 1930) is an American business magnate, investor, and philanthropist. He is widely considered the most successful investor of the 20th century.


From The Free Dictionary:
buffet n. (pronounced BUFF-AY) 1. A meal consisting of several dishes from which guests serve themselves.


See the difference?
What Benzinga has captured here is one of our biggest pet peeves and the perpetrators will surprise you. Some of the most respected newspapers, magazines and financial outlets on the Internet have continually misspelled the Berkshire Hathaway (NYSE: BRK-A)(NYSE: BRK-B) CEO's name, even those with teams of editors at their disposal.
Prepare yourselves and get ready to cringe!
Posted-In: BBC Berkshire Hathaway Bloomberg New York TimesEntrepreneurship Wall Street Journal Media General Best of Benzinga
Close Next 1/38 Previous
Time Warner Cable is our first offender.

Really? The New York Times?

*Shakes Head*

This looks like a super reliable service, everybody!

'Buffet' fever is a worldwide epidemic.

Get rich by opening a buffet?

I never knew a table full of food could have opinions on Facebook stock.

Does anybody read U.S. News for any reason other than college rankings?

Amateur newspaper. Amateur mistake.

*Facepalm*

Uh oh.

Stick to the Hollywood gossip, Perez Hilton.

Same with you, People.

Doh!

I guess nobody's perfect.

The high-brow mag commits a faux pas.

We get that BI types really fast headlines, but really, on the front page?

Another BBC fail...

This is one talented "buffet."

You can't help but feel happy for this "buffet."

Same with this one.

This does not reflect well on Jim Cramer.

Even the CEO of one the hottest social fintech companies...

Does anything rhyme with "buffet?"

Who edits this stuff?!

Nonsense.

Today I Learned: Buffets have dads.

Do you really think Obama actually said, "Warren BUFFET?"

That must be one helluva buffet...

The French have always drawn a lot of inspiration from their food.

I doubt the buffet read it.

No conscience here, Krugman.

Way too many mispellings to even start to count..

Not even government funding can prevent elementary mistakes.

What the?! Does this even make any sense?

What a financially savvy food counter.

According to Google, a boing represents the noise of a compressed spring suddenly released

No, no, no...
View Comments and Join the Discussion!