British Tech Whiz Kid Nick D'Aloisio Cashes In; Nets $30 Million in Summly Sale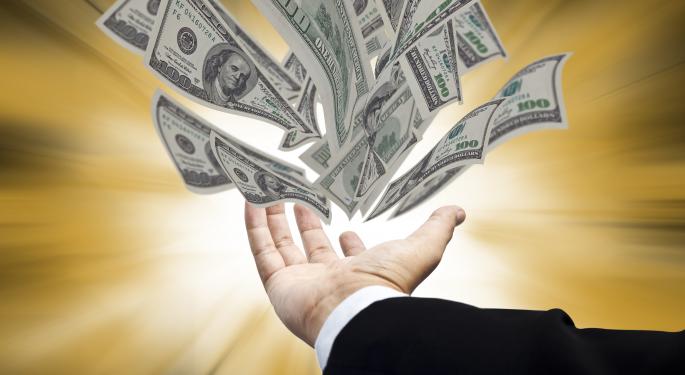 British teen Nick D'Aloisio made his first fortune at the age of 17 this week after selling a mobile application to Yahoo (NASDAQ: YHOO) for $30 million.
Summly, an app which makes it easier to read news on small screens, was founded in 2011. The company was originally known as Trimit.
The company's technology generates summaries of news articles and also allows users to do key word searches. Yahoo said that Summly will be worked into multiple products and that the service's value is in making it easier to scan news items on mobile phones and tablets.
"Most articles and Web pages were formatted for browsing with mouse clicks," Yahoo said on its blog. "The ability to skim them on a phone or a tablet can be a real challenge. We want easier ways to identify what's important to us."
D'Aloisio will join the Sunnyvale, California-based tech company along with some of his colleagues at Summly.
In an interview with Bloomberg Television, the young entrepreneur said that he has been building mobile applications since he was 12, such as "gimmicky games," and a program that turned a phone into a treadmill for your fingers.
The young whiz kid had some nice words for Yahoo although he said he ultimately just wanted to do what was best for the technology. "Yahoo in my mind is one of these classic Internet companies and there is so much opportunity now that they have new leadership with Marissa Mayer," D'Aloisio said. "There's a massive opportunity in what they're doing, which is taking technologies like Summly and allowing them to become used by hundreds of millions of people."
He added, however that he was thinking more about the big picture than just accepting the first deal that came Summly's way. "I was very agnostic in terms of talking to these companies," D'Aloisio said. "I wanted to do what's right for the technology. Yahoo is going to offer us the scale."
The company has an impressive set of backers, including Zynga (NASDAQ: ZNGA) CEO Mark Pincus, Hong Kong billionaire Li Ka-shing and Ashton Kutcher, according to Bloomberg.
After the announcement of the deal, the Summly app was removed from the Apple store. When D'Aloisio joins Yahoo!, he will be the company's youngest employee and one of its richest!
View Comments and Join the Discussion!
Posted-In: M&A News Entrepreneurship Movers & Shakers Success Stories Startups Small Business General Best of Benzinga