EXCLUSIVE: Shutterstock CEO Talks to Benzinga as Shares Surge in Public Debut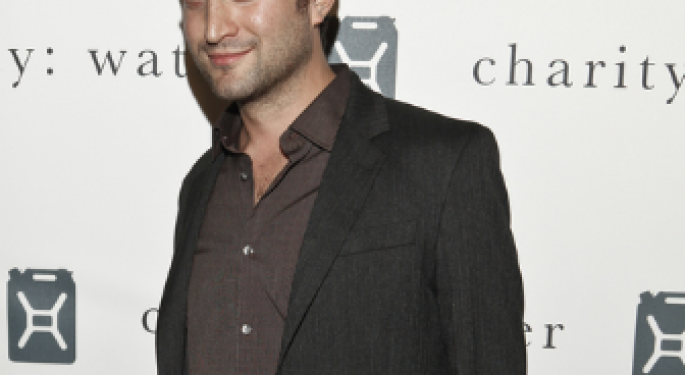 Shutterstock (NYSE: SSTK), a leading online marketplace for digital images, surged in its public debut on the New York Stock Exchange on Thursday. The company priced 4.5 million shares at $17 apiece, giving the company a market-cap of $558.3 million. On Thursday, the stock closed its first day on the public markets at $21.66, a gain of more than 27 percent.
The New-York based company sells access to its cache of more than 20 million licensed photos, illustrations, and videos. Shutterstock has over 550,000 customers in more than 150 countries. These customers use the company's licensed material on websites and digital and printed marketing materials. The company said that its net income rose by 15 percent to $21.9 million last year while revenues surged 45 percent to $120.3 million.
Benzinga had the opportunity to speak to Shutterstock founder and CEO Jon Oringer on Thursday about his company's big day. After the IPO, Oringer controls around 57 percent of Shutterstock's outstanding shares. He started the company in 2003 with 30,000 of his own photographs.
Oringer described Shutterstock as a "global marketplace for images." He explained that the company has an open system for generating and licensing content by partnering with photographers who contribute images to Shutterstock's library.
The other component of the business model is the company's vast customer base that pays a small fee to use those images and other Shutterstock content. Oringer said that after 9 years as a company now was a good time to make the move to the public markets. He explained that the process of becoming publicly traded was years in the making and noted that Shutterstock originally filed for its IPO back in May.
He said that "going public is going to give us the flexibility we need to continue to grow, whether it be an acquisition in the future or an investment in something that we need to invest in."
Oringer stressed that the decision to take his company public was a long-term strategic move. He said that he is thinking about the "next 9 years," and added that he wasn't very concerned about volatility in other recent web IPOs.
When asked why investors should take a stake in his company, Oringer said that his company is very good at what it does and that Shutterstock will only get better at its core business of selling stock photography on a large scale. Oringer also said that there is considerable room for Shutterstock to grow in other areas, such as video sales.
He noted that falling prices for high-quality HD video recorders will help his business as it allows amateurs to produce professional-level content. That content can be easily acquired by Shutterstock and sold to its customers. As the availability of high-quality video content rises, it should help drive growth in Shutterstock's stock video sales.
"Putting the equipment in the hands of more and more people will get more and more of this content into our system," Oringer noted.
Investors might also be attracted to Shutterstock's global footprint. The company operates in over 150 countries and most of its sales are generated outside the United States. Oringer said that his company can continue to grow by becoming more locally integrated in foreign markets. He also noted that Shutterstock is seeing growth in its enterprise sales segment.
While Shutterstock has succeeded by selling its content to small and medium-sized businesses, Oringer sees commerce with larger companies ticking up. Going public should also help accelerate relationships with larger customers.
Oringer told Benzinga that he sees his company's advantage over competitors as being the large volume of data it has collected over the years, noting that Shutterstock has sold over 250 million images so far.
"That gives us a lot of data and all of these image downloads are happening in 10 different languages. We keep all this data. We've kept it over the last 9 years," Oringer explained. He noted that the large volume of data the company has collected allows it to constantly refine and improve the user experience when transacting with Shutterstock.
According to Oringer, this gives the company a competitive moat around its business and the best search and download experience in the space.
In terms of mobile computing, Oringer said that shift should benefit Shutterstock. Oringer explained that more and more photographers will take high-quality pictures with mobile devices. Using these devices, photographers can then upload them quickly to the company's database -- shortening the time it takes to create an image and sell it to Shutterstock's customers.
Going forward, investors might wish to keep an eye on Shutterstock. While many might view the company as a niche supplier, it could benefit from two major secular trends: the transition of media from print to digital, and the growing popularity of high-quality, internet connected camera phones.
Posted-In: News Entrepreneurship Movers & Shakers Management IPOs Events Global Success Stories Best of Benzinga
View Comments and Join the Discussion!