Tesla Year-End Window Dressing, Tax Selling: What Investors Need To Know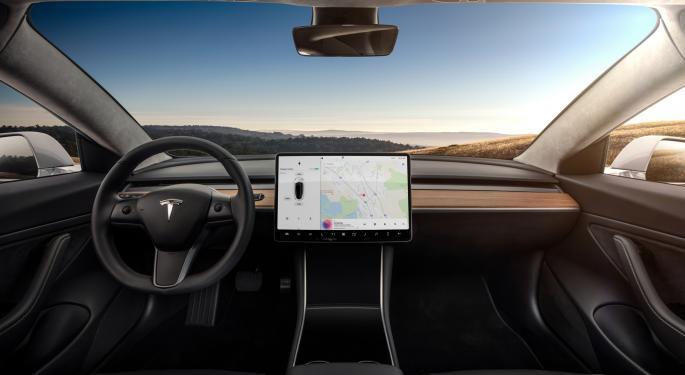 Eight days after Tesla Inc (NASDAQ: TSLA) entered the S&P 500 at an all-time high stock price of $695, the stock has drifted lower and failed to make new highs. Some investors are now concerned that the S&P 500 inclusion may have finally marked a top for Tesla after an aggressive multiyear rally.
Unfortunately, there may be some under-the-radar forces driving Tesla's stock price in the coming days that could cloud the waters even further.
What Is Window Dressing? As the market closes out the final week of an eventful year, fund managers have one last chance to modify their holdings ahead of year-end investor updates.
Sometimes, these fund managers try to paint a slightly rosier picture of their annual performance by tweaking their holdings just prior to the year's end. The practice of buying top performers and dumping laggards in the final days of the year is known as window dressing.
Related Link: History Suggests ARK Innovation Investors Should Be Careful, Ritholtz Portfolio Manager Says
When investors look at their year-end reports from fund managers, they want to see they are holding top-performing stocks like Tesla. Any funds that don't hold Tesla shares heading into the closing days of the year can scoop up the stock before Jan. 1 and somewhat conceal the fact that they missed out on the stock's massive 700% 2020 gain.
Tax Implications: When a stock as widely held as Tesla gains 700% in a year, there are also tax implications in the closing days of the year. Dec. 31 is the last day investors can sell Tesla shares and have the capital gains taxes count on their 2020 tax forms in April. Given the stock market has performed so well in 2020, many investors looking to cash out some or all of their Tesla profits may wait until next week so that they won't have to pay taxes on their gains until April 2022.
At the same time, President-elect Joe Biden has said he plans to raise capital gains taxes on the wealthiest investors who earn at least $1 million per year. Those wealthy individuals may be looking to cash out of their positions prior to the end of the year just in case they have to pay a higher rate on their 2021 returns.
TSLA Price Action: Tesla shares were trading 2.33% higher at $681.48 at last check Wednesday.
Benzinga's Take: So many dynamics are at play with Tesla these days that it's difficult to predict where the stock is headed on a day-to-day or week-to-week basis.
Window dressing and tax-related selling will certainly be part of the Tesla equation over the next week or so — so investors shouldn't be surprised if Tesla experiences some elevated volatility in coming days.
Photo courtesy of Tesla.
View Comments and Join the Discussion!
Posted-In: electric vehicles EVsEducation Top Stories General Best of Benzinga