Is Your Business Prepared For A Second Lockdown? Here's What You Need To Know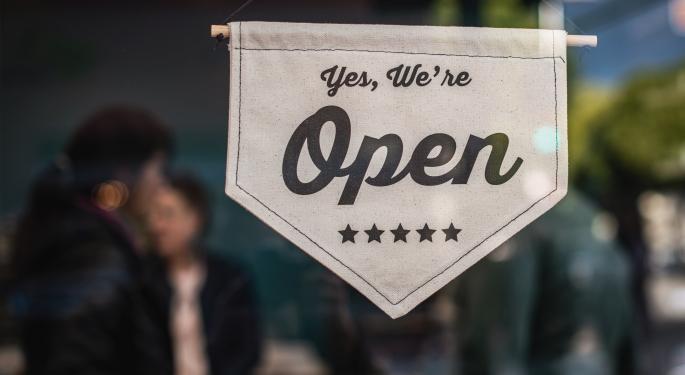 The longer the pandemic lasts, the longer it will take for businesses to get back to normal. This is why it's important to prepare now to enable your company to endure another lockdown. Keep in mind, the pandemic is a fluid situation, so be ready to make changes to make sure your business can withstand any impact.
Update Your HR guidelines
Be sure that your workplace policies and procedures are up-to-date. This includes both on-site and remote working policies. Since many businesses are using telework for the first time, a remote working policy will provide essential guidance for your employees.
Also, make sure there are protocols in place should an employee test positive for the virus, like contact tracing procedures and sick leave policies.
Create Relationships With Extra Suppliers
At the onset of the pandemic, supply chains were stretched thin as people rushed to stockpile certain items. In order to avoid any operational disruptions, start by reviewing your current list of suppliers, and then add new vendors you can utilize if necessary.
In addition, make sure your working supply chain is flexible enough for you to make changes on short notice. For example, if you needed to stop deliveries could you do so easily? Look for any areas you could improve.
Utilize A Cloud-Based System
Even after the pandemic has subsided, remote work will likely be here to stay. To enable your team to stay connected you should have all your major documents available in a cloud-based system.
Having a way for your team to stay connected will be essential and will minimize any project delays. There are plenty of tools you can try like:
Google Drive
Dropbox
Asana
Airtable
Update Your Communications Policies
Now is a great time to review and revise any continuity plan you have in place, as well as any policies and procedures to update your customers on your operating hours. Make sure to continuously update your website, Google My Business, and social media channels with relevant information your clients need to know. This could include reduced store hours or procedures they need to be aware of, like wearing a mask or socially distancing inside your office.
In addition, make sure you have a number of ways to contact your clients such as email or text messages
Make The Digital Switch
If you don't already, you should start offering your products and services online. This should include a well-designed and easy-to-use website. Don't forget to make sure your website is mobile-friendly for phones and tablets.
Also, check your system's software to make sure it's all running smoothly and check your site's download speed. This will help reduce any friction in the buying process for your customers.
If you are able to offer delivery or curbside pickup this is also a great option that people can utilize as an alternative to in-person shopping.
Enhance Safety Procedures
If you do keep your doors open, make sure you have strict safety and sanitation guidelines in place. This includes having enough PPE, like face masks and gloves, for your employees, installing plexiglass between workstations, and enhanced cleanings.
There should also be procedures for clients coming into your store, such as social distancing or limiting the number of people allowed in at once.
Make sure you check with your state's local health guidelines.
Check Your Business Insurance Policies
Arguably one of the most important things to do right now is to make sure that your business insurance policies are up to date to avoid any unnecessary losses. Here's a breakdown of the policies you should examine:
General Liability: This policy covers your business from third-party claims alleging bodily injury or property damage.
Professional Liability: If your business provides professional or consulting services, this policy protects you against claims of errors or omissions that result in a financial loss for your client.
Workers Compensation: Especially now, this is a very important policy for business owners. This policy covers medical expenses and lost wages for employees who may be injured or become sick as a result of doing their job.
Equipment Breakdown: You don't want any of your supplies to be spoiled if your equipment breaks down, whether you need to shut down for the next wave or not. This policy will cover replacement and repairs.
Commercial Auto: As many companies pivot to providing delivery services this will be an important policy. It will cover the cost of repairs that result from a vehicle accident. Even if your employees are using personal vehicles, you might still need this policy. Most personal auto policies will not cover accidents where the car was being used for business purposes.
Cyber Liability: As more and more business is done online, this will be an important policy to keep you and your clients safe from cybercriminals. This policy will cover the costs associated with data breaches such as legal settlements and notification fees.
The Key Takeaway
Small businesses are operating under unprecedented uncertainty. While no one can tell what the future will hold, there are proactive steps you can take to help your business withstand the pandemic. Make sure you stay updated on any state or federal guidelines issued. If you're not sure about your coverage options, reach out to a professional insurance broker for advice.
View Comments and Join the Discussion!
Posted-In: Small Business General