Trading My First Red Week After Six Months Of Green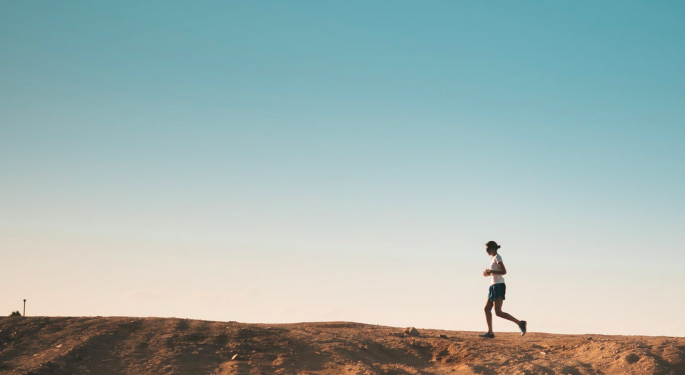 I feel as though I'm jinxing myself. After my modest performance through the shortened labor day week helped me keep my green streak alive, last week marked my first weekly loss in six months.
It's hard to say I didn't see this coming. Despite posting more green days than red over the past few weeks, I've sustained some sizable hits to my IRA trading account in that span that have eaten away at my winning trades. It's only this week that those losing trades are now starting to eat into my annual profits.
All told I finished last week in the red by roughly -$30,000. While that's obviously not ideal, the bright side is that it is better than how I started the week.
Monday was really the day that put me at my total that week, and I can actually place the daily loss at the feet of one stock: Cassava Sciences, Inc. (NASDAQ: SAVA). The stock was the leading stock on my premarket gap scanner, trading at a high of about 125% from its previous close.
Heading into the open, the stock was hitting resistance at around $9. Despite that, I felt SAVA had enough premarket volume to support a good scalp at the $8.60 level. I took a 10,000 share position at the first green candle anticipating a bounce and then added another 10,000 shares. The stock popped $0.03 on the one-minute chart and then flushed out $0.40 and, like that, I was down about $8,000.
Unfortunately, instead of sitting on my hands until the open or looking for other premarket opportunities, I committed a trading sin and doubled down on my loss with another 10,000 share position for the bounce at $8, which also failed. That trade cost me an additional $4,000.
I then took another 20,000 share position around $7.80 hoping for a breakout above $8 up to the VWAP around $8.50. That also didn't happen. The stock hit a one-minute high of $7.35, the flushed out costing me another $3,000.
So even before the bell rang I had 3 consecutive losing trades that also surpassed my daily loss threshold. If I followed my own rules, I would have walked away then or at least waited for another opportunity.
Instead, I continued watching SAVA. Less than five minutes in, the stock began curling back up from the $7 level. I got in at full size around $7.35, added another 20,000 as it climbed to $7.50. I was looking for SAVA to hit $7.79 so I could hold that position into a halt and, hopefully, see it climb back above $8.00. Again, I was disappointed. The stock sold off hard, dropping to $6.76 and doubling my loss for the day.
While I managed to find some smaller opportunities to chip away at that loss later in the day, I finished that Monday with one of the biggest and most humbling single-day, single-stock losses in my trading career.
Call it averaging down, call it revenge trading, call it greed, it amounts to the same thing in the end. I just couldn't stomach starting the day -$8,000 in the red, so I doubled down and nearly quadrupled my loss.
Although I went deeper in the red on Tuesday, I managed to counter-balance that through the rest of the week with a series of base hits. And that might have to be my prevailing strategy until I start seeing better setups and stronger results in the market. This September market just is not the environment to be swinging for the fences, I only hope I can remember that as this week gets underway.
View Comments and Join the Discussion!
Posted-In: Warrior TradingEducation Markets General