3 Ways To Pay For That New Kitchen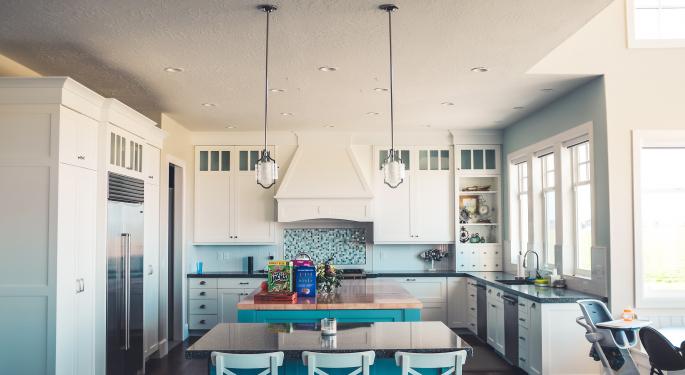 Planning for the kitchen of your dreams can be exciting until you look at what the fancy appliances, beautiful imported tile and new flooring will cost you. Because one of the most expensive renovations is the kitchen, you have to make sure that you are planning ahead.
Between getting a credit card for home owners, loans and cutting costs, there are tons of ways to pay for that new kitchen.
1. Home Equity Loan
A home equity loan is like taking out a second mortgage on your house. You'll borrow against the value of the home to get a lump sum of cash, which can then be used to renovate the kitchen. Typically, a home equity loan will have fixed rates, which you will have to pay for regularly each month for a specific period.
2. Apply For A Personal Loan
A personal loan is often a good idea for homeowners to pay for their new kitchen, especially if their home doesn't have enough equity to borrow against. Many types of personal loans will be unsecured, which means you don't use your home or other assets as collateral.
Once you get approved for a loan, the money will appear in your account and can be used immediately. Typically, personal loans will offer fixed interest rates. For someone with a lower credit score, they will likely have a higher interest rate and it might be harder to be approved.
3. Use A Credit Card
Even if you have enough cash to cover the entire home improvement project, using a credit card to get the rewards and then pay off your monthly balance is a smart option. Using a rewards credit card to fund your kitchen renovation means you can earn rewards points, airline miles or cash back at a faster rate.
While you can use any credit card to pay off your home improvement project, you should choose one that allows you to maximize your rewards potential. You might even want to sign up for a new one so you can take advantage of the bonuses.
One good option might be Discover It Cash Back. Discovery (NYSE: DFS) matches all the cash back in the first year you sign up for the card, so if you time it up with your kitchen renovation, that could mean you're earning back a good amount of money. There is no limit to how much is matched.
Cardholders also get 5% back at a variety of places each quarter, like grocery stores, gas stations, restaurants, and more, and always earn 1% cash back on all purchases.
Posted-In: Education Top Stories Personal Finance General Real Estate Best of Benzinga
View Comments and Join the Discussion!