Recapping The Top Ratings Changes Of Q4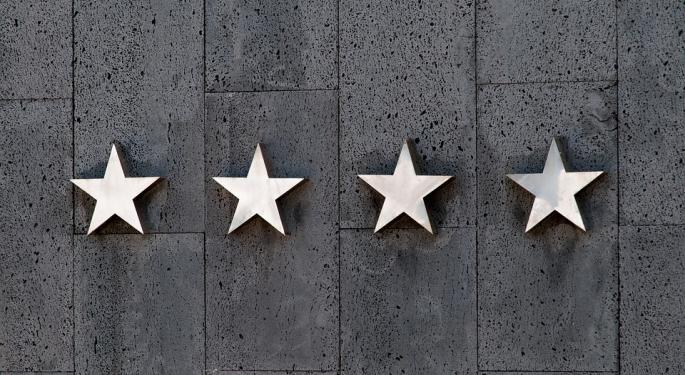 As earnings season wraps up and the market adapts to the latest fundamental-driven shifts in industry and company-specific revenue data, sell-side analysts have been hard at work making changes to their models and buy/sell recommendations. With the seismic-scale of rotation the market's seen over the past six weeks, they've had their work cut out for them.
When it comes to analyst ratings, most of the attention gets paid to the biggest investment banks (think Goldman Sachs, Wells Fargo, JP Morgan, Bank Of America, etc). But some of the smaller firms can have influence as well. With the help of the analyst tools tool from Finscreener, let's take a look at some of the biggest ratings changes at Q4's halfway mark from the smaller research shops to get a sense of where the informed opinions of the street are focusing their attention
We'll limit our survey to S&P 500 companies with a market cap of at least 10 billion.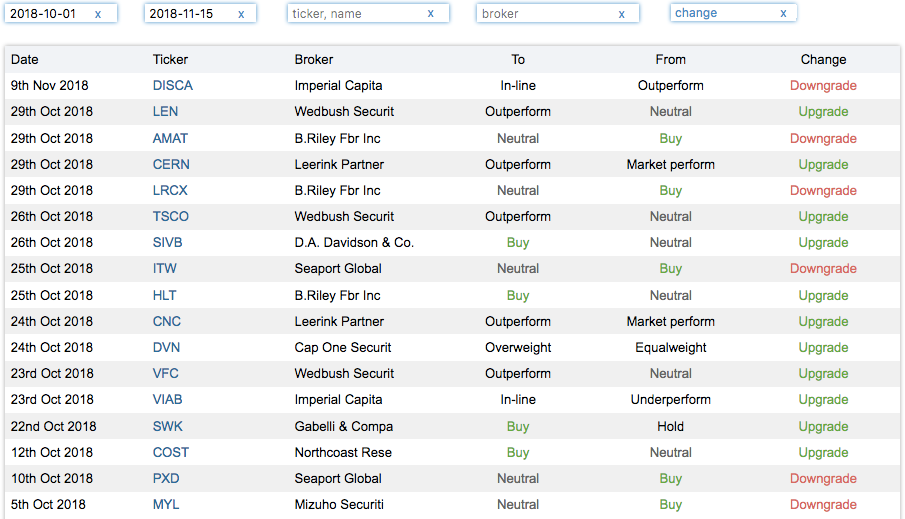 The three biggest things we'll point out from this table:
Imperial Capital is calling for a pair trade on media stocks. The firm upgraded Viacom, Inc. (NYSE: VIAB) on Oct. 23 to In-Line, only to downgrade Discovery Communications, Inc. (NASDAQ:DSCA) two weeks later to that same rating.
Leerink Partners is bullish on a pair of healthcare stocks. They upgraded Centene (NYSE: CNC) to Outperform on Oct. 24, and followed that five days later with an upgrade to Outperform for Cerner (NYSE: CERN).
Other surprising rating is Seaport Global's downgrade of Pioneer Natural Resources (NYSE: PXD) to neutral and price target lowering to $210 despite the company's EPS and sales beats in their most recent earnings report and a continued bullish trend in natural ga futures.
In the case of Pioneer Natural Resources, we can click through to the company overview page to get a better sense of where Seaport's rating falls within the consensus opinion.
Seaport is seemingly out of step with the overall consensus on Pioneer, which is showing the consensus analyst rating is a Strong Buy.
Of course, these opinions all only carry as much weight as an individual investor might ascribe to them. In the end, nothing beats having the resources and tools to form your own informed opinions.
Finscreener is a content partner of Benzinga.
View Comments and Join the Discussion!
Posted-In: FinscreenerEducation Markets Analyst Ratings General