This Day In Market History: Ed Thorp Launches Convertible Hedge Associates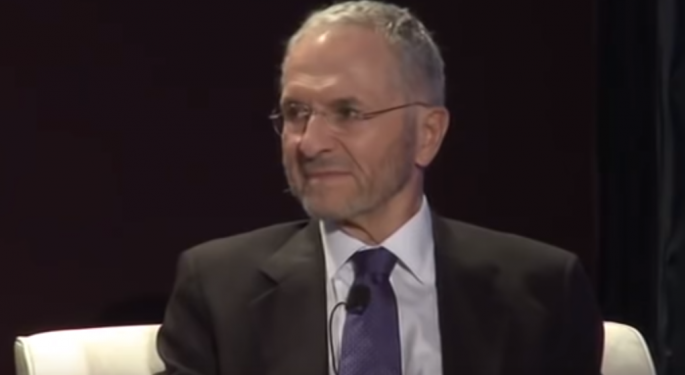 Each day, Benzinga takes a look back at a notable market-related moment that occurred on this date.
What Happened
On this day 49 years ago, Ed Thorp founded Convertible Hedge Associates.
Where The Market Was
The Dow closed at 849.85 and the S&P 500 traded at 97.42. Today, the Dow is trading at 25,387.18 and the S&P 500 is trading at 2,726.22.
What Else Was Going On In The World
In 1969, American Neil Armstrong became the first human to walk on the moon. Roughly 500,000 music fans gathered in Bethel, NY for the Woodstock Festival. The average price of a new house was $15,550.
One Of Wall Street's First Quants
Ed Thorp was an MIT professor that applied advanced mathematics to a range of problems, including the stock market and casino gambling. Convertible Hedge Associates, later renamed Princeton Newport Partners, had an almost surreal track record following its founding in 1969. For 19 years, Princeton Newport reported only three down months, and the fund produced an average annual return of 20 percent over more than three decades.
Prior to focusing on Wall Street, Thorp is also credited with inventing the process of card counting to give gamblers an edge over the house in blackjack, a game previously considered unwinnable in the long term. In 1962, Thorp also invented a wearable computer that reportedly provided gamblers with a 44 percent edge over the house when playing roulette.
After being banned and threatened by a number of casinos, Thorp focused his attention on the market. He even created his own formula for option pricing that predates the popular Black-Scholes model.
Thorp and Princeton Newport were eventually cleared of wrongdoing tied to their connection with Drexel Burnham Lambert's junk bond schemes in the 1980's, but Princeton Newport shut down shortly thereafter.
Today, Thorp serves as president of Edward O. Thorp & Associates.
Related Links:
This Day In Market History: Michael Milken Pleads Guilty
Are You Smarter Than A Quant Analyst? Check Out This Quiz And Find Out
Photo credit: "Edward Thorp: Beating The Market and Casinos With Mathematics"
Posted-In: Convertible Hedge Associates Ed Thorp this day in market historyEducation Top Stories Markets General Best of Benzinga
View Comments and Join the Discussion!