This Day In Market History: OPEC Cutbacks Send Oil Prices Skyrocketing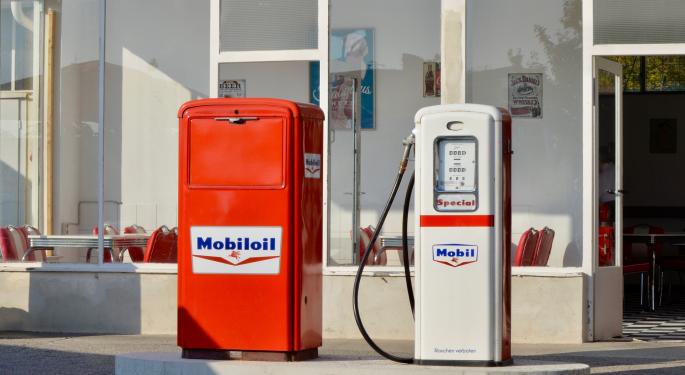 Each day, Benzinga takes a look back at a notable market-related moment that occurred on this date.
What Happened
On Oct. 17, 1973, the Arab-led Organization of Petroleum Exporting Countries announced a cut to oil exports for Israel's allies in the Yom Kippur War.
Where The Market Was
The S&P 500 traded around 109.80, and the Dow Jones Industrial Average traded around 5,295.63.
What Else Was Going On In The World
Vice President Spiro Agnew had just resigned from the Nixon administration, and the nation was awaiting results from the Watergate investigation.
OPEC Weaponizes Oil Trade
While Israel and its Western friends routed an attack by the non-OPEC states of Egypt and Syria, Arab OPEC leaders leveraged economic power to bolster their peers. They determined to cut exports to the U.S. and European allies by 5% each month until Israel withdrew from the territories it occupied in the 1967 Arab-Israeli war.
The price of oil initially popped 70%. By December, it rose another 130%, and OPEC imposed a full embargo on the U.S. and other Israel sympathizers. The price of oil quadrupled, and given the extent of dependence on OPEC oil, an energy crisis ensued.
Western targets suffered gas shortages, rationing and price gouging; the New York Stock Exchange dropped $97 billion; and the U.S. stumbled into a recession.
The brunt of the oil pain endured until March 1974, when the U.S. helped negotiate a ceasefire between Israel and Syria, but oil prices have never fully waned to their pre-embargo rates.
Some experts fear a repeat of the 1973 crisis as oil-rich Saudi Arabia resists U.S. pressures to investigate the suspicious disappearance of a Saudi-critical U.S. resident.
Related Links:
This Day In Market History: Disney's Predecessor Cartoon Studio Kicks Off
This Day In Market History: Department Of Homeland Security Established
View Comments and Join the Discussion!
Posted-In: this day in historyEducation Commodities Top Stories Markets General Best of Benzinga