New Quarter, New Market, New Habits: Reflections On Making And Acheiving Your Trading Goals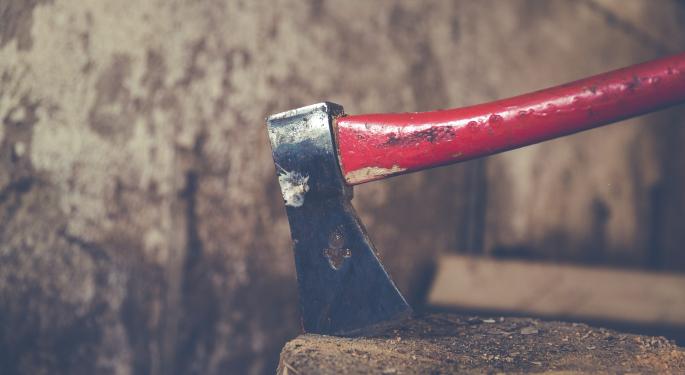 It's a new month, and that means a new market. So far that's been a good thing, particularly after the busy but lukewarm September I had.
Case in point—four trading days into October, I'm already up 150 percent of my total profits from the previous month. While that definitely makes me hopeful for the rest of October, I'm just happy to extend my win streak from September into Q4.
Given that it's a new month and a new quarter, I've been thinking about the goals I set for myself on a daily, weekly, monthly and yearly time horizon. This reflection has helped me come to terms with the fact that I won't be making my $1 million goal by the end of the year.
However, it's also been on my mind because of some discussions I've had with Warrior Trading alumni, many of whom I was able to meet with at this year's inner circle event in Orlando. A fairly common point of feedback I receive from traders in person and in the midday recap chat is that their profit estimates are in some way incorrect. Either traders want to set their goals higher than is reasonable, or they don't want to be too aggressive so they aim low, or they are entirely unsure about what their expectations should be.
In any case, traders looking to set benchmarks for themselves often struggle to find a target. While I try to be clear that my profits come from having years of experience and high leverage, some traders take my results as a cue for their own.
In general, goal-setting should come from a mixture of personal experience, market behavior and an awareness of what the return rate is for others in your position. For the traders who frequent the Warrior Trading chat room, they have the benefit of talking with people taking similar positions as them, usually no more than 1000 shares and generally closer to a few hundred.
While talking with other traders can offer great context to where P/L expectations should be, what's more critical is that you monitor your own trading habits. Keeping detailed notes on trade size, entry and exit points and overall success rate can help you solidify a sense of how well you doing with your current trading style and where you might be able to step on the gas—or cut your losses.
Overall, the best indication of whether you're in the right weight class is your success rate and your bottom line. If you're hitting winners at 80 or 90 percent, but only making 30 or 40 dollars, it might be time to alter your approach and become more aggressive. On the other hand, if you're trading below 50 percent success and only eking out a small profit (or if you're bleeding capital) it might be time to step away from your trading setup and reassess.
For new and veteran traders alike, finding the sweet spot for their trading is a continual and difficult process. Picking up new behaviors and breaking bad or ineffective habits requires a lot of reflection. That's why operating off of solid information and seeking support from other traders is invaluable.
Posted-In: Warrior TradingEducation General
View Comments and Join the Discussion!