How To Keep Trades From Becoming A Roll Of The Dice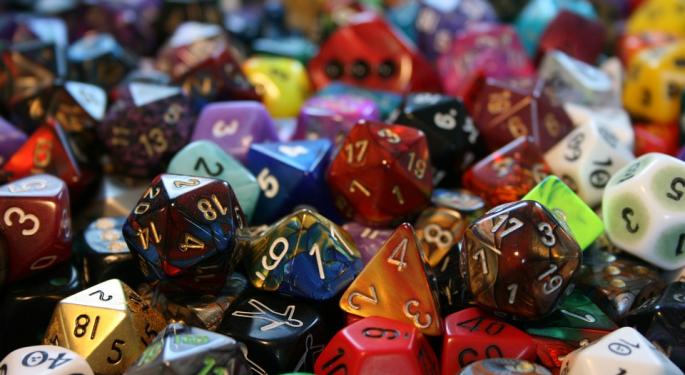 After just one full week in August I find myself just shy of breaking even on the month so far. Unfortunately, my August balance sheet is still slanted to the downside.
Like any red streak, my losses have come as a result of a lot of in-the-moment choices. By that same token, my green days cams as a result of a lot of calculated, rules-based decisions.
My biggest win this week, Nortech Systems Incorporated (NYSE: NSYS) at $4,000, came mostly because I took a chunk of my profit from the trade early and didn't try to ride the stock to the end.
My biggest loss on the week (poetically also NSYS the very next day) cost me that $4k win and another grand on top of it. That loss came as a result of me jumping into a stock that wasn't on my gap scanner and holding out hope for a reversal.
Which brings me to what I wanted to pose in this post. I brought up in one of my red day recaps the point at which trading goes from something that is thoughtful and calculated to simply gambling money away hoping for a home run payout.
For most, as I explain in the recap, it's the point at which desperation takes over. You forget your max loss limit, stop following rules, and become monomaniacally fixated on getting even or (eventually) lessening the damage of three, two, or even just one unfortunate trade.
I am, obviously, not immune to these impulses. Many of those same motivating emotions that have prompted some of my four- and five-digit losses have also helped me turn six-figure profits over the course of a month. One either side of the balance sheet and in my extensive trading record, I can often point to instances where I bend or outright break my own trading or stop-loss rules.
While it's hard for me to point to any concrete factor that distinguishes between risky decisions that work and those that don't (trust me I've tried), understanding my habits and being able to identify when I'm going from risky to irresponsible has saved me more money in the long run than I could possibly quantify.
So, long story short, I limited my maximum loss from $5k to $2k.
Joking aside, I encourage traders to make this emotional awareness a priority. Of course, stop-loss limits are the best and most straightforward way of staying the path, as is practicing identifying price levels, sticking to entry and exit targets and scaling out of a trade. Most of all though, I will again advocate that every trader keep a log of all of their trades.
It all comes down to awareness. It's the same principle behind why there are no clocks in a casino and all the big colorful lights say "win" or "jackpot." The more disoriented you are, the less you think about what you're doing, the more money the house rakes in.
Posted-In: Warrior TradingEducation General
View Comments and Join the Discussion!