There's An App For That: Apple's App Store Celebrates 10th Anniversary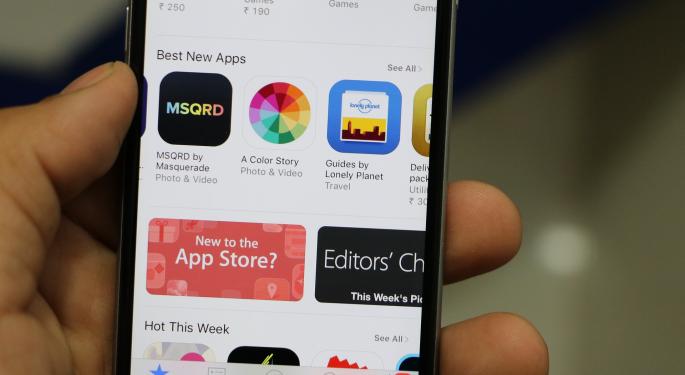 As a society that relies so heavily on technology, it's challenging to remember a time when going to Starbucks (NASDAQ: SBUX) solely meant a quick coffee trip, rather than a caramel macchiato photo shoot. Back when maps were tangible, physical objects that didn't feature a robot named Siri screaming at drivers to turn at the next light.
Apple Inc.'s (NASDAQ: AAPL) App Store turned 10 years old Tuesday. And the evolution of technology in that decade has been nothing short of exponential.
It Starts...
After the inaugural release of the iPhone in 2007 with just the bare minimum of applications, Apple decided to incorporate this software congruently with the iPhone 3G model. Since then, its products have never been the same.
This technology has restructured the way we live. Smartphones are no longer just phones; they've become an appendage that encompasses so much more than calling and texting. Banking, gaming, communicating and educating can all be done with the tap of a button. Thanks to Apple this past decade has produced some of the most advanced and entertaining applications that have certainly made life a lot easier, and more fun.
Popularity And Growth
While the App Store may still be considered young in age, its success measures far beyond its maturity. As of this year, Apple has released slightly over 2 million apps that are available for download on their products. Over 500 million people visit the App Store each week.
You will find more infographics at Statista
These loyal customers make up the $300 million in purchases that was reported at the beginning of the year. This was reflected in the data published by App Annie showing that Apple device users are far more likely to spend money on or in apps than Android users are.
You will find more infographics at Statista
The App Store has certainly set an incredible precedent, and many other companies have decided to follow suit.
Related Links:
The Teenage Existential Crisis: In Memory Of Our First AOL Instant Messenger Screen Names
View Comments and Join the Discussion!
Posted-In: App Store iPhone SIRIEducation Top Stories Tech General Best of Benzinga