A Day Trader's Advice For Trading Cheap Stocks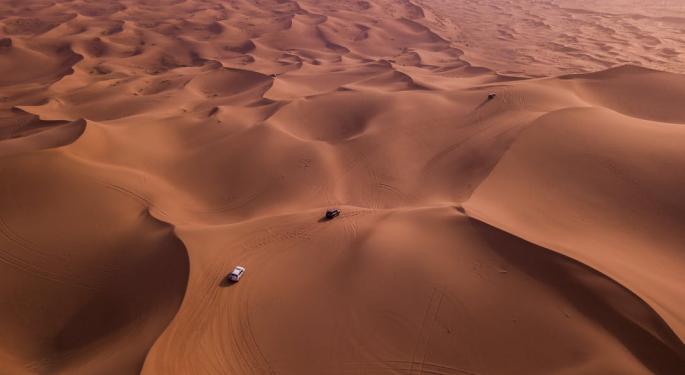 The market continues to be a chop fest, but I've continued to find enough success to keep my accuracy above 70 percent and remain within spitting distance of my unofficial goal of making May a $100k month. However, one of the biggest obstacles I've come against, apart from the erratic trading action in the market itself, are the stocks that are running.
As you likely know if you follow me and my updates on the Warrior Trading blog, I prefer trading penny stocks. For my purposes, that means stocks trading at anywhere from sub-$1 all the way up to $10. These stocks fit into my overall strategy, meaning they have the liquidity to be traded at volume, but can still undergo big moves following relevant news or momentum swings.
The choppiness we've seen in the overall market since late February (i.e. a lack of trend) has me biased towards the stocks in the cheaper end of that range, simply because I'm less inclined to risk more capital when there's no trend to latch on to.
As a result, I've been trading smaller, thinner stocks, which I'm not all that thrilled about. These stocks are susceptible to manipulation, violent price swings, and T12 halts, which are exclusive to Nasdaq-traded stocks and aim to prevent illicit price spikes from happening. And because I use direct access broker, commission fees can add up for me when I trade smaller stocks, thereby eating into my profits.
This is why I have a quicker sell trigger when I trade names like LM Funding America (NASDAQ: LMFA), which lept from $0.60 to just under a dollar earlier this week, or even VivoPower International PLC (NASDAQ: VVPR), which I traded for a $200 loss on Monday when it spiked up 225 percent.
We saw this type of dramatic activity earlier in the month in Integrated Media Technology Ltd (NASDAQ: IMTE) and Boxlight Corporation (NASDAQ: BOXL), and now it's seemingly working its way down to less liquid stocks. While some of this activity may be alluring, I would like to just remind you that these stocks may seem alluring because of their low cost, but it can still be easy to lose money on them if you aren't careful.
View Comments and Join the Discussion!
Posted-In: Warrior TradingEducation Markets General