Want To Invest In A Summer Home? Consider This First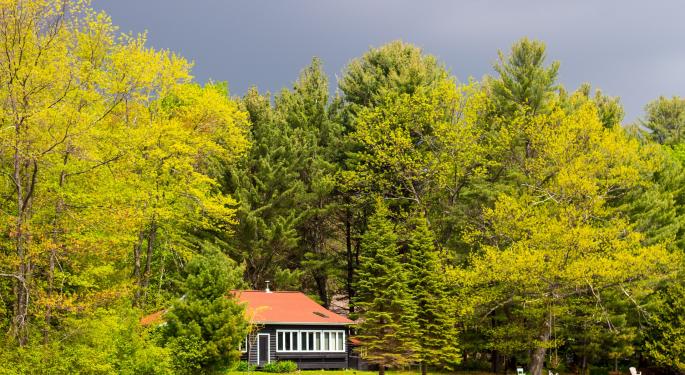 Summer homes give you on-demand, comfortable living quarters when you want to get away.
For some, they're quite the luxury. And, you may have the wherewithal to afford the mortgages loan for these homes. However, as with many investment decisions, you should consider whether buying a vacation home is wise use of your money. You'll have to think about the following.
Your Time
As with your primary home, a summer home requires cleaning, changing bulbs and air filters, and repairs to appliances, roofs and other parts of the home. In coastal cities, the salt and storms may inflict wear, tear and damage on the structure.
These things pull you and your time away from your job or home out of season. If you lack time, expect to pay close to a hundred dollars per month to retain a property management company and the cost of any needed repairs. If you want to avoid using a property management company, you might consider buying a vacation home closer to your primary residence.
If you have a family or hold jobs (or both), you likely can't spend the whole summer in your second home. You'll need to rent out the place to get a practical benefit. Using a property management company can cost upwards of 30 cents on every dollar of rent collected.
The Market
Entering the summer home market is a huge financial undertaking. Thanks to the inability of supply to keep pace with demand, prices for vacation homes have generally run quite high even as sales decline.
Certain destinations may prove to be opportunities for bargain hunters. According to Attom Data Solutions, Tennessee, North Carolina, Florida and Maryland had the lowest median vacation home prices in 2017 among locations with an average temperature between roughly 74 degrees and 92 degrees.
Other Costs Of Buying Versus Renting
In keeping with the high prices, there's also a mortgage issue. Typically, mortgages on summer and other second homes typically come with higher interest rates because the buyers may already have a mortgage on their primary residence.
Also, your insurance may be high. In particular, many summer homes are located in coastal areas that may be prone to hurricanes and the associated damage. Further, vacation homes can increase the risk of liability due to the presence of pools and other amenities. You'll want to make sure your pool tables, kitchen appliances, and everything else is covered, too.
As a result, renting a vacation home may ultimately prove cheaper. Rather than buy, you can use a service such as Airbnb or VRBO. These let you deal directly with the summer homeowner. Renters pay a 20 percent service fee.
If you own the home, you can offer rooms and units directly to would-be vacationers. Airbnb charges a 3 percent host fee for you as an owner on each transaction.
Ultimately, before you plunge into summer home ownership, consider whether you can take on an extra set of responsibilities for insurance, maintenance, utilities, and property taxes.
Posted-In: Education Travel Personal Finance General Best of Benzinga
View Comments and Join the Discussion!