A Day Trader's Guide To A Tumultuous Earnings Season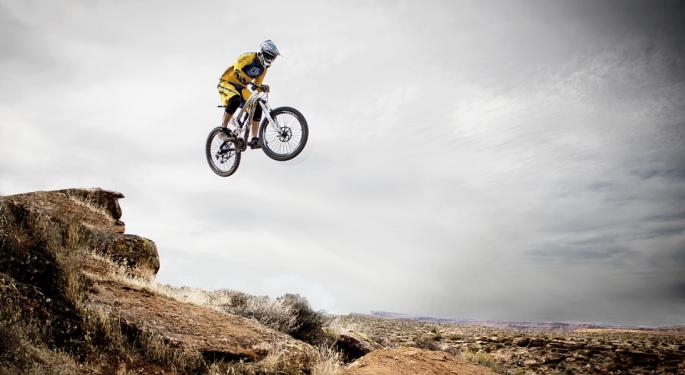 After a rocky first week of earnings season, we again find ourselves facing a market that is coming to terms with traditional market dynamics after a period of living on Pluto. While the numbers these companies are putting up might usually trigger some bulls to boost their positions, those buyers have run up against other factors that have turned some to profit taking. Not the least of which are rising interest rates and volatility that we haven't seen in two years.
Investors are bracing for something, but they're not sure what. I've been contending with the market's recent chop-fest in my main trading account (recaps of which you can find on the Warrior Trading Blog) and I've managed to find as much of an equilibrium as any day trader can hope for. However, the up and down action across the major indexes, as well as the other catalysts mentioned above, shows that we are entering a changing market environment. Some people call this rotation, and there's certainly evidence of that.
However, for active traders, the actual rotation from one area of the market to another is less important than the fact that other investors are adopting that strategy. This goes back to my advice on market psychology, but the fact is that the shift from performance stocks to value sponges or other assets like bonds signals that The Street is anticipating the next stage in the economic cycle, the one after boom.
However, whether this is in the cards or not is an open question. As mentioned, average earnings remain high, with 77 percent of company reports so far locking in bottom line revenue above expectation. Fears of rising interest rates, which do pose a threat to the impetus for growth among these companies, should be weighed against the fact that rates are still historically low (below even the levels seen after the 90's tech-bubble burst) and the continued promise of higher margins from the new tax law.
That's not to say that the rotation the market has seen in recent weeks is a false alarm. Instead, traders should take a long view of things. I found success in the moment by aiming for smaller wins, staying alert for possible fake outs and knowing when to cut my losses. However, I'm also keeping gappers and habitual runners on my radar, because I know that this market, rotating or not, still has its buyers.
For investors or longer-term traders, it might be best to employ a similar approach to your investments. Of course, I'd also recommend seek out counsel from an expert if you feel uncertain. Still, I think the biggest takeaway from this earnings season so far is that the market has a short memory, and an even shorter attention span.
Posted-In: Warrior TradingEducation Markets General
View Comments and Join the Discussion!