New To Day Trading? Learn These Key Terms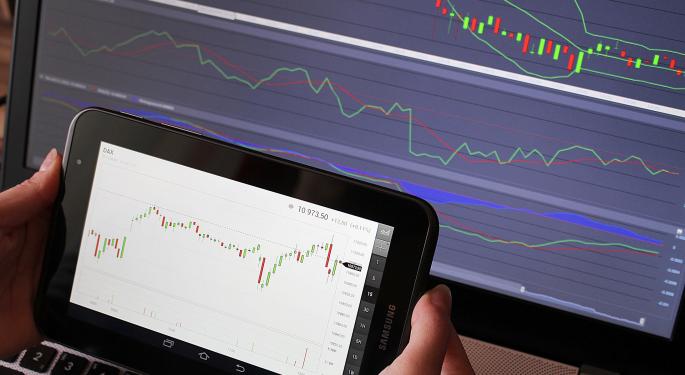 Day trading, like investing, involves buying and selling securities. But that's where the similarities end. Investors buy a stake in an asset that will hopefully increase in value over time. They often have an interest in the company, a concern about how its run, and may hold their investment for years.
Day traders, conversely, buy and sell within one day or less. They'll often use borrowed money and look for small movements in prices to earn a quick profit. If you're thinking about starting to day trade, or just want to know more, make sure you know these terms.
The Bid And The Ask
This is the fundamental concept of day trading. The bid is the price at which a broker buys a specific day trading position from you, and the ask is the price at which the broker will sell you the position you seek.
The bid-ask spread is the difference. The gap between the two numbers depends on a variety of factors: the liquidity of the security, the volatility of the market in general, and the ratio of buyers to sellers.
Long And Short Trades
If a day trader is involved in a long trade that means the hope is the price of the security will increase. A short trade is premised on the prediction the price will go down. This is important: a well-informed day trader can realize a profit in any type of market conditions.
Support And Resistance Levels
Support is the level where the price of the security tends to stop falling, and resistance is where the price tends to stop rising. You should be able to recognize the difference between minor and major support and resistance levels.
Minor levels are expected to be broken. Major levels are more likely to hold, and the price will turn the other way. A basic rule of thumb is to buy near support in uptrends and sell near resistance in downtrends.
Fundamental Analysis Vs. Technical Analysis
These are the two basic methods to evaluate a tradable asset. A fundamentalist will study a company's income statement, balance sheet. and cash flow statement. They'll look to financial and economic conditions that will influence projected price. Technical analysis, on the other end of the spectrum, focuses on chart activity involving price and volume. This type of analyst seeks to predict future price movement by identifying trends and price patterns.
Both methods can prove effective, but it perhaps is a bit easier to keep up as a technical analyst. You'll be more concerned with the now than smaller details.
If you're looking at day trading as an additional source of income or using it to pad your retirement nest egg, a great broker for day trading will be an invaluable asset.
Posted-In: Education General Best of Benzinga
View Comments and Join the Discussion!