Buying A Home In A Rising Rate Environment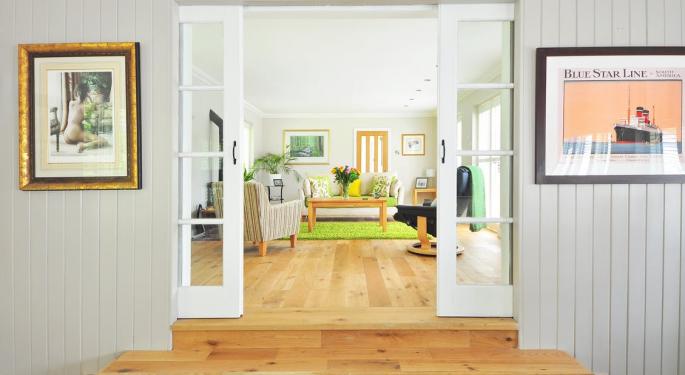 This article was originally published on Unison.
Concerned with possible mortgage rate increases?
It's natural to feel nervous when purchasing a home to think about all the costs involved. After all, you've probably saved up for a long time for the down payment. You may have even taken a long time to research the area you want to live in and are waiting patiently to find your dream home.
It's natural to wonder if an interest rate increase could make your dreams of homeownership more expensive.
However, you shouldn't let possible rate increases push towards a decision you're not ready for. Before making such a big decision, here's what you need to know about buying a home in a rising rate environment.
Rate Increase May Not Affect Total Home Costs
Mortgage rates tend to follow the federal funds rate, which is determined by the Federal reserve. In theory, rates rise when inflation is also on the rise. While a higher interest rate means that the total cost to purchase a home is greater, there is some debate in the industry about whether higher rates may actually correlate to lower home prices. Some people argue that higher rates mean less demand for homes, which means lower prices.
See how a home ownership investment can double your down payment.
Regardless, it's clear that interest rates are currently at historical lows. If you look at the graph below, you'll see that in the late 70s to early 80s, interest rates reached highs above 15 percent: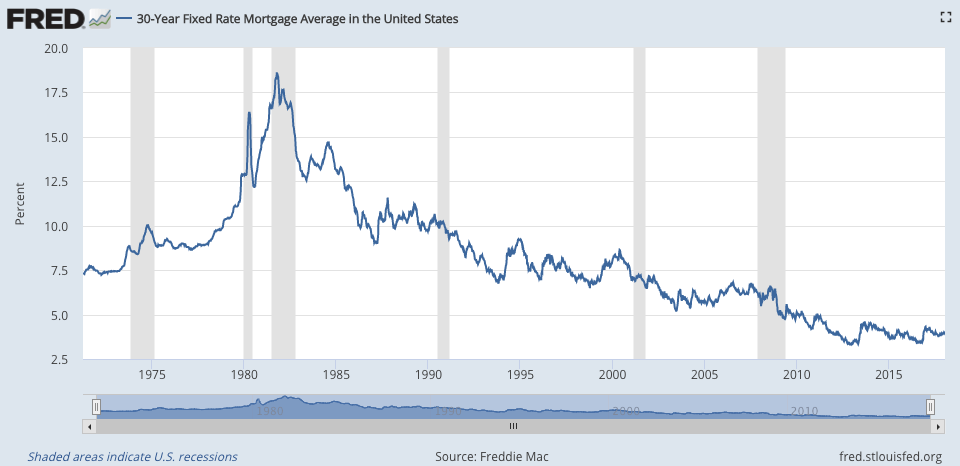 During the period of high interest rates, home prices were lower than they are today. It remains to be seen what will happen to home prices when interest rates rise in the future.
The bottom line is short-term interest rate changes should not force a decision on whether to buy a home or not. But if you are thinking about buying a home today, you can at least be comfortable in the fact that rates are at a relatively low level compared to pre-2008 levels.
Think Carefully Between Deciding on a Fixed Rate or Variable Rate Mortgage
A fixed-rate mortgage means that your rate will be locked in for the duration of your loan and never changes. In contrast, a variable rate mortgage means that you could get a lower rate but it could change for the duration of your loan. Choosing the right mortgage is very important.
You'll need to consider how long you plan on staying in your new home when deciding on which type of mortgage is the right choice for you. If you plan on staying in your home for a long time (say, five or more years), it often makes sense to lock in an interest rate now with a 15 to 30 year fixed rate mortgage. That way, you can enjoy today's relatively low interest rates without having to worry about higher monthly payments in the event of future rate increases.
If you're only planning on living in the home for a few years, then a variable rate mortgage could be a good choice, since you'll likely move into a new home before rates go up. Ultimately, you need to have a down payment ready and talk to a qualified mortgage professional to determine what is the right choice for you.
Be Prepared For Higher Costs
No matter how well you prepare, you can never predict what may happen after you move into your home. You may need to make extensive repairs or find that the costs to maintain the home are higher than you anticipated. It's always a good idea to have a buffer in your emergency fund just in case you do find your expenses are higher than you had originally budgeted.
If you ever need extra money down the line and have built up some home equity, you can always consider taking advantage of a home equity loan program or a home ownership investment.
Learn how a home ownership investment makes it easier to buy a home.
Even if you haven't purchased a home yet, prepare a budget for monthly payments now and one for possible rate increases. If you go with a variable rate mortgage, make sure to check all communication from your loan company to ensure you understand how much warning you'll get for possible rate increases. Being prepared ensures that you can afford to stay in your home no matter what happens.
Don't Make a Decision Based on Fear
The home buying process is not something to take lightly. Even if it makes financial sense to purchase a property, your decision should be based on multiple factors and not only the interest rate. Think about it: would you purchase a home in a less than desirable location just because the price is low and you can lock in a good rate right now?
If you're not ready to buy now, don't be in a rush. Take the time to talk with your family about the kind of lifestyle you want to have and how a home will fit into those plans. After all, you'll be living in the home for at least a few years, you should make sure you don't regret your decision. When you do finally decide on a home, being emotionally and financially prepared will ensure that you will enjoy it for years to come.
Posted-In: unisonEducation Personal Finance General
View Comments and Join the Discussion!