Tornado Or Hurricane Strike? Here's How To File A Homeowners Insurance Claim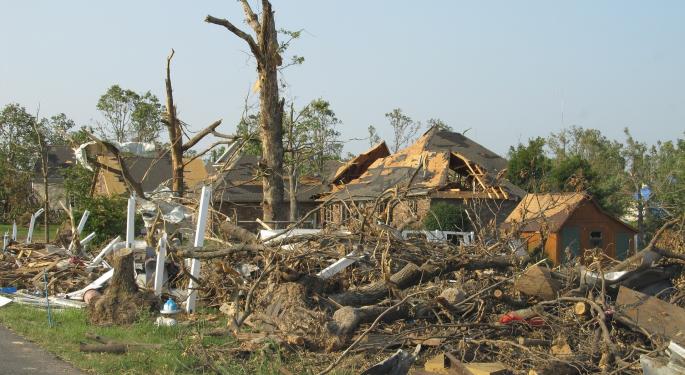 It's finally spring. For many, this means warmer air, rain, and some flowers. But it also means tornado season has begun and hurricane season isn't far behind.
Severe inclement weather can wreak havoc on buildings. Navigating the complicated claims process is the most challenging part of rebuilding after a natural disaster. This is true even if you have the best homeowners insurance policy.
Before you get caught in a claim, familiarize yourself with the filing process.
What Natural Disasters Usually Qualify?
If you have hazard insurance as a part of their homeowner policy, certain types of natural disasters may be covered. The coverage includes damages caused by tornadoes or hurricanes. Lightning, fire, and explosions may all be covered in your policy as well.
If the cause of damage involves an earthquake or a flood, your policy won't cover the cost of repairs. You must buy flood and earthquake insurance separately. Review your policy. You will find valuable information about the various protections your policy provides.
What Kind Of Damages Qualify?
The first step is to determine if the event is protected under your homeowners insurance policy. If it is, then you can expect your policy to pay for repairs and replacements.
Expect carpet replacements, leaky roofs, mold remediation, repainting costs, outlet and lighting replacements, wall repair, and reimbursement for lost groceries. If you had to relocate after the disaster and during repairs, your insurance company will reimburse you.
How To File A Claim
First, contact your insurance provider, and inform them of your property damage. Many recommend that you avoid providing too many details until you have fully assessed the extent of the damage and loss.
You will need substantial documentation supporting your inventory of items lost during the natural disaster. Your insurance company will request a list of all lost and damaged valuable items. After you claim with your insurance company, you will have an appointment scheduled with an adjuster, who will verify the extent of the damage.
If you have filed an insurance claim, prepare to make several calls over the course of the restoration process. Your claim includes any repairs that need to be made to restore the property, so be sure to keep all receipts as you begin the restoration process. As you select vendors for repairs, perform your due diligence. Research them carefully to obtain licensed professionals to complete the home repairs.
Following these tips will ensure that your claim for your natural disaster goes smoothly. If you haven't had a disaster strike, be sure to compare home insurance rates and policies to ensure you get the best possible experience.
Posted-In: Education Personal Finance General Best of Benzinga
View Comments and Join the Discussion!