To Lease, Or Not To Lease? When It's Worth It To Lease Instead Of Buy A Car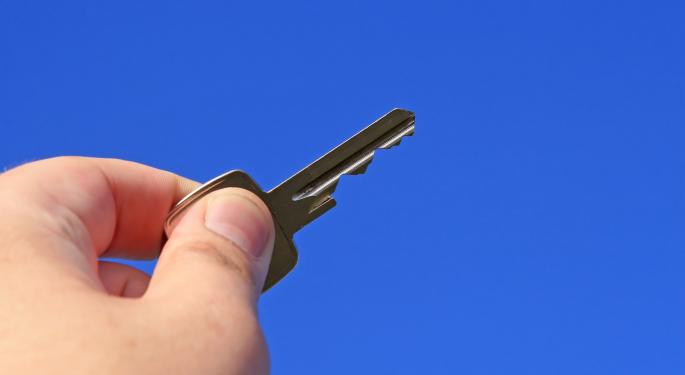 Leasing a car is an increasingly attractive option for American consumers. The low or nonexistent down payments, ability to trade in for another car every few years, perks, and advertised deals entice those in the market for a new vehicle.
Although the option is growing in popularity, it doesn't mean it's for everyone. In some cases, leasing a car can end up being a more expensive option. If you're considering leasing instead of buying, see if you identify with any of the following options.
You Don't Have Enough Cash For A Down Payment
Lease down payments are significantly less than if you were buying, which is attractive to most prospective buyers.
However, you shouldn't go out and sign a lease instead of buy just because you don't have any money in the bank and want a car. Consider all of the other costs associated with driving - repairs, buying insurance, and gas. Go over your budget and make sure you can afford these as well.
While it's understandable if you damaged your previous car and need an emergency replacement, proceed with caution and start saving for emergency repairs as soon as possible.
You Want Low Monthly Payments
Because a lease is essentially a long-term rental, the monthly payments will be much lower than a car loan payment. If your monthly budget only allows for a lower payment, leasing might be a good idea.
Remember that you won't own the car after the lease ends. This is a positive for some; you will be able to lease or purchase another car after the lease term is up.
You Want Your Car Under Warranty
Since most leases run from one to three years, your new car will stay under the manufacturer's warranty. This is especially convenient and cost-effective when paired with a good auto insurance policy.
Note that most new cars will stay under warranty as well.
You Won't Drive A Lot
Expect your lease agreement to include a limit on the number of miles you can drive per year. In most cases, this is 12,000 miles. If you exceed the agreed upon amount of miles, your contract will require you to pay for every mile. This can run into thousands of dollars in extra fees
Estimate your yearly commute, trip, and miscellaneous miles before you sign a lease. You should consider leasing if you have a short commute to work and won't be using your car for frequent trips.
If you do not drive a lot, leasing will let you save money with a smaller down payment and monthly payments.
You Want The Latest Technology
You will be able to experience the latest in automotive technology and safety features. Features such as touch screens, motion sensors, and wireless technology will make their way into the 2021 edition of cars.
Posted-In: Education Personal Finance General Best of Benzinga
View Comments and Join the Discussion!