A Day Trader's Take On Trading With (And Against) Trend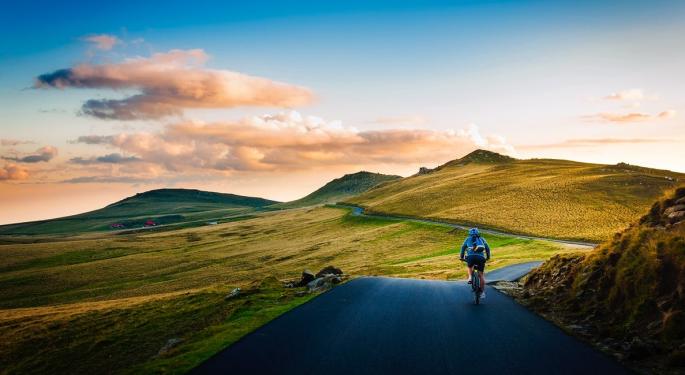 I've said before that trading is as much art as it is science, and the conditions in this market have only enforced that belief. In case you haven't followed my updates on the Warrior Trading blog, or some of my previous posts, 2018's market has been a trip to trade. The first two months have been bright green and deep red, respectively. It's because of these dramatic shifts that I made March the month I would find some consistency in my returns and avoid being in the red at all this month.
While that goal was fated to be hit or miss from the jump, the process has so far kept me from losing my cool and chasing a top or trying to revenge trade. It's also given me some perspective on the market's overall reliance on trend.
When I look for trends, I do it across all time horizons. I plot months-long technical patterns, and look for intraday trends that might suggest an upcoming gapper or breakout. Different kinds of traders might place more emphasis on one trend signal or timeframe than another, but any kind of price action is open for analysis. Science and art.
Still, when most people think trend, they think swing traders, and for good reason. Swing traders dedicate most of their strategy to identifying when a trend is about to reverse, how long it could last, and wringing the most out of buying near the bottom and selling at the top. That also means swing traders need to be pretty confident about their interpretation of their candle charts and trend projections.
Being confident and being correct are two different things, but building up your knowledge base on popular charting patterns can at least provide new and veteran traders a sense of what the rest of the market sees when looking at anything from Netflix Inc (NASDAQ: NFLX) to NXT-ID Inc (NASDAQ: NXTD).
Whether or not you end up using 20 different technical patterns or just two, being aware how other types of traders thing can help you frame a trade. Remember, you're trading against not just yourself, but other traders.
We've recently published some quick and easy-to-read primers on a handful of popular technical patterns. I'd encourage anyone curious about some other ways to think of a chart formations to give them a glance, as well our archive of Day Trading Terminology definitions.
Disclosure: Warrior Trading is an editorial partner of Benzinga.
View Comments and Join the Discussion!
Posted-In: Warrior TradingEducation Psychology Markets General