A Day Trader's Guide To Fear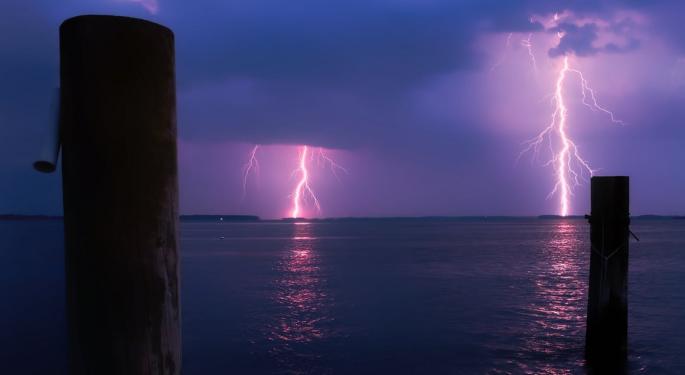 To paraphrase an old love song: what a difference a week makes, and that difference is fear.
I would be lying if the recent correction in the market didn't catch me off guard. Since the rest of the market is in capitulation mode, in which traders and investors are looking to get out of their positions as fast and with as much upside (or as little downside) as possible, everybody in the market is attempting to tread lightly.
However day traders, particularly those who came up in the prolonged bull market we've experienced over the past few years, are especially well positioned to adapt to the new market conditions. It just takes some getting used to. I've certainly had to recalibrate my trading over the past week, particularly in how aggressive I am in my positions.
My profitable days over the past week have all come as a result of stepping back and realizing that volatility is the highest it's been in five years and other traders are feeling similarly nervey. One of my biggest profits on the week from Argos Therapeutics Inc (NASDAQ: ARGS) was $3,500 on a 1400 lot, and I got there from taking small profits in more frequent transactions. It's about getting in and getting out before the next guy.
That's not to say that was a perfectly executed trade. I've taken some losses this week from being as aggressive and stepping into big positions like that. While I've said in the past that these big positions are a good way of managing risk while maximizing upside, that's no longer the market we find ourselves in.
But, as I've also said before, traders can thrive in high volatility environments by doing research, being quick and scalping stocks when they squeeze up. Stock traders might also take some of this downward pressure as an excuse to look into other asset classes like commodities or currency pairs. Even if you don't trade them, these factors are going to find greater influence in the equity market while prices find their level.
The main takeaway I'd like traders to have from reading this or checking out my daily updates on the Warrior Trading blog is not to give into frustration. Take a break, enjoy a walk, and get used to the fact that fear and greed always rule the market, it's just times like these that we have to contend with that fact.
Disclosure: Warrior Trading is an editorial partner of Benzinga.
Posted-In: Warrior TradingEducation Markets General
View Comments and Join the Discussion!