Our Most-Read Stories Of The Year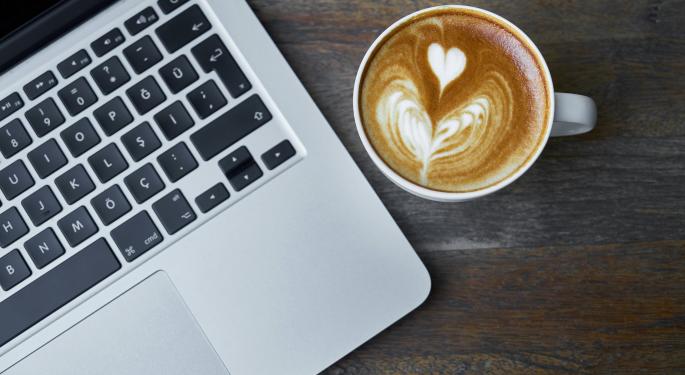 Donald Trump's first year as president of the United States was certainly a memorable one (although maybe not for the reasons he might think), while bitcoin became the talk around trading desks and dinner tables.
Benzinga is always trying to help readers find out why a stock is moving and provide helpful trading advice from analysts, economists, and executives around Wall Street. We expanded our coverage in 2017 to meet the demand of our readers. This included expanded coverage of U.S. politics, marijuana and, of course, cryptocurrency.
With that, here are Benzinga's 10 most-read stories of the year.
1. "Cryptocurrency Mining: What It Is, How It Works And Who's Making Money Off It" by Shanthi Rexaline, Aug. 21
A dive into the world of digital currencies and the technology behind them, as well as a look at the type of companies that stand to profit from the trend.
2. "How Odds Of Trump's Impeachment Have Changed" by Wayne Duggan, Feb. 15
It seemed like from the moment he took office people were talking about how soon the former reality TV star might be booted out. The early odds pegged Trump to be out before his first term is complete.
3. "Battle Of The Cryptos: Bitcoin Vs. Ethereum" by Wayne Duggan, May 26
A comparison of the two most popular cryptocurrencies around.
4. "2 New Ways To Invest In Marijuana Stocks: Cannabis ETF" by Javier Hasse, April 20
One of the hottest investing trends in recent years, partially thanks to its legal status in Colorado and Washington, has opened up new avenues for profit.
5. "4 Ways To Trade Bitcoin" by Wayne Duggan, June 13.
As bitcoin's price began to rise, traders new and old were looking for ways to cash in on the craze.
6. "How To Watch Mayweather-McGregor Fight Free On Snapchat" by Jayson Derrick, Aug. 24
Floyd Mayweather vs. Conor McGregor was the most anticipated boxing match in years, but came at a steep price. One brave fan decided to stream the fight so you could save $90.
7. "Jacob Wohl, The Teenage-Hedge Fund Manager, Ordered To Cease And Desist" by Wayne Duggan, March 6
Jacob Wohl is a young hedge fund manager who faced pending action by the Arizona Securities Commission that accused Wohl's companies of violating the state's securities laws. Wohl gained notoriety throughout the year after being frequently retweeted by President Trump.
8. "The Biggest Big Tobacco Companies" by Jayson Derrick, Jan. 18
The global tobacco industry saw a major shift in the competitive landscape after British American Tobacco reached an agreement to acquire the remaining 57.8-percent stake of Reynolds American it didn't already own.
9. "The Real-Life Story Behind The Movie 'Gold'" by Wayne Duggan, Jan. 19
The movie starring Matthew McConaughey has all the key elements of a hit Hollywood drama: a rags-to-riches treasure hunt story complete with lies, deception and a possible fake suicide. "Gold" is based on a story that's all-too-true for investors who were duped into one of the biggest scams in mining history.
10. "An ETF Levered To The Cryptocurrency Trade" by Todd Shriber, Oct. 12
Several exchange-traded funds issuers filed plans with the Securities and Exchange Commission for bitcoin funds, but some of those plans were scuttled due in part to bitcoin futures not yet being available.
Ticker Pages
From tech giants to chipmakers to and bitcoin, these are Benzinga's most-visited ticker pages of the year:
View Comments and Join the Discussion!
Posted-In: Bitcoin Donald TrumpCryptocurrency Education Top Stories Media Reviews General Best of Benzinga