Tracking Which Stocks Have The Best Year-Over-Year EPS Growth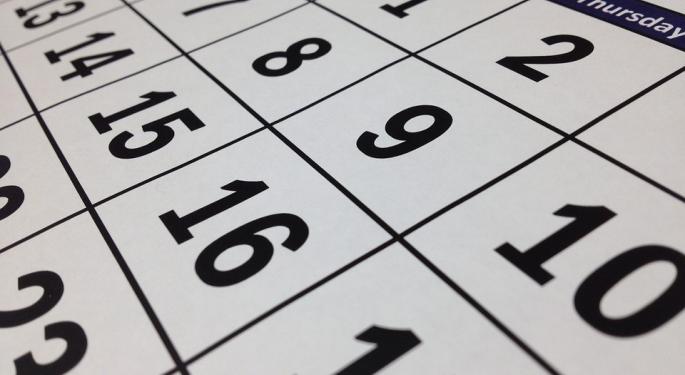 The true value of a company's assets at any given time usually rests on the bottom line. There's a reason price-to-earnings is one of the most frequently referenced ratios — earnings-per-share is the most straightforward indication of how well a company is spending investor capital. It's also why many on Wall Street put a lot of stock into analyst EPS estimates and industry projections to find stocks evincing strong growth year-over-year.
We can take a look at some of those estimates with the help of the widgets on the stock research platform FinanceBoards. In particular, we can see which stocks have the highest bottom-line growth potential when comparing previous EPS data against current projections compiled by Zacks by checking the platform's EPS Estimates - Annual Change widget, shown below.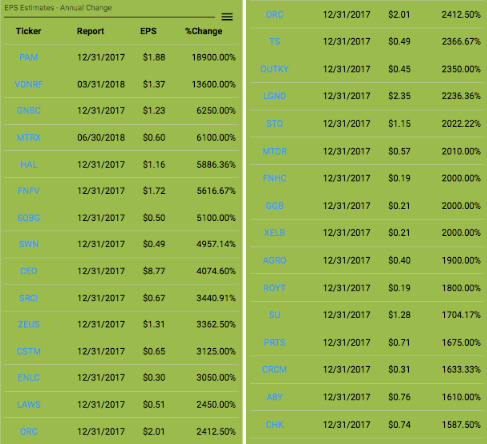 As you can see, the widget lists the top 30 stocks with the highest projected EPS growth between the most recent 12-month period and the 12 months preceding it. To the right of each sock symbol, you'll see the company's next reporting date followed by the Zacks annual EPS estimate by that date. To the far right you will also see the percentage growth year-over-year as calculated by Zacks.
As an example, an investor might like to reference EPS estimates on a stock like Halliburton Company (NYSE: HAL) against how those estimates have changed, as well as how they might change several years down the line. For this, they can cross reference the stock's annual projected change against other bottom-line widgets like the Street EPS Estimates - Annual widget (which shows annual EPS estimates up to four years in the future based on the average analyst estimates) and the EPS Estimates - Annual Chart widget, which is a graphic representation of that same projected growth.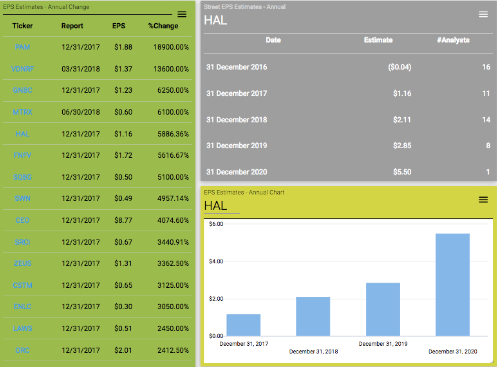 With these tools, we can gain broad insight into how confident analysts and experts are on the most rapidly growing stocks on the market. And the widgets on FinanceBoards make tracking these stocks easier.
FinanceBoards is an editorial partner of Benzinga.
Posted-In: FinanceBoards WooTraderEducation Markets General Best of Benzinga
View Comments and Join the Discussion!